Book an appointment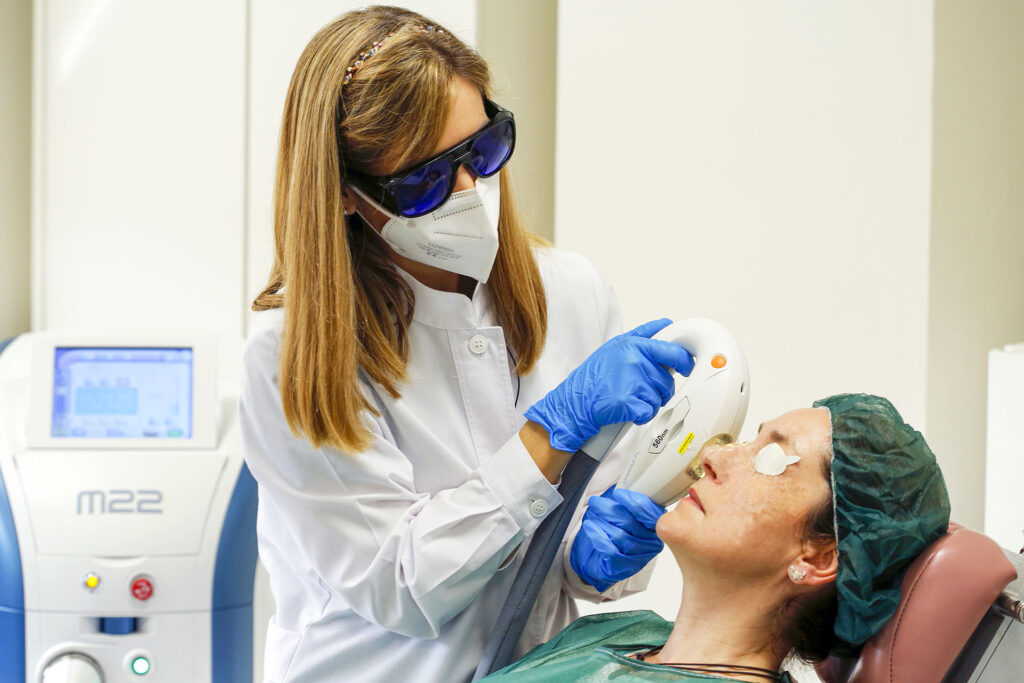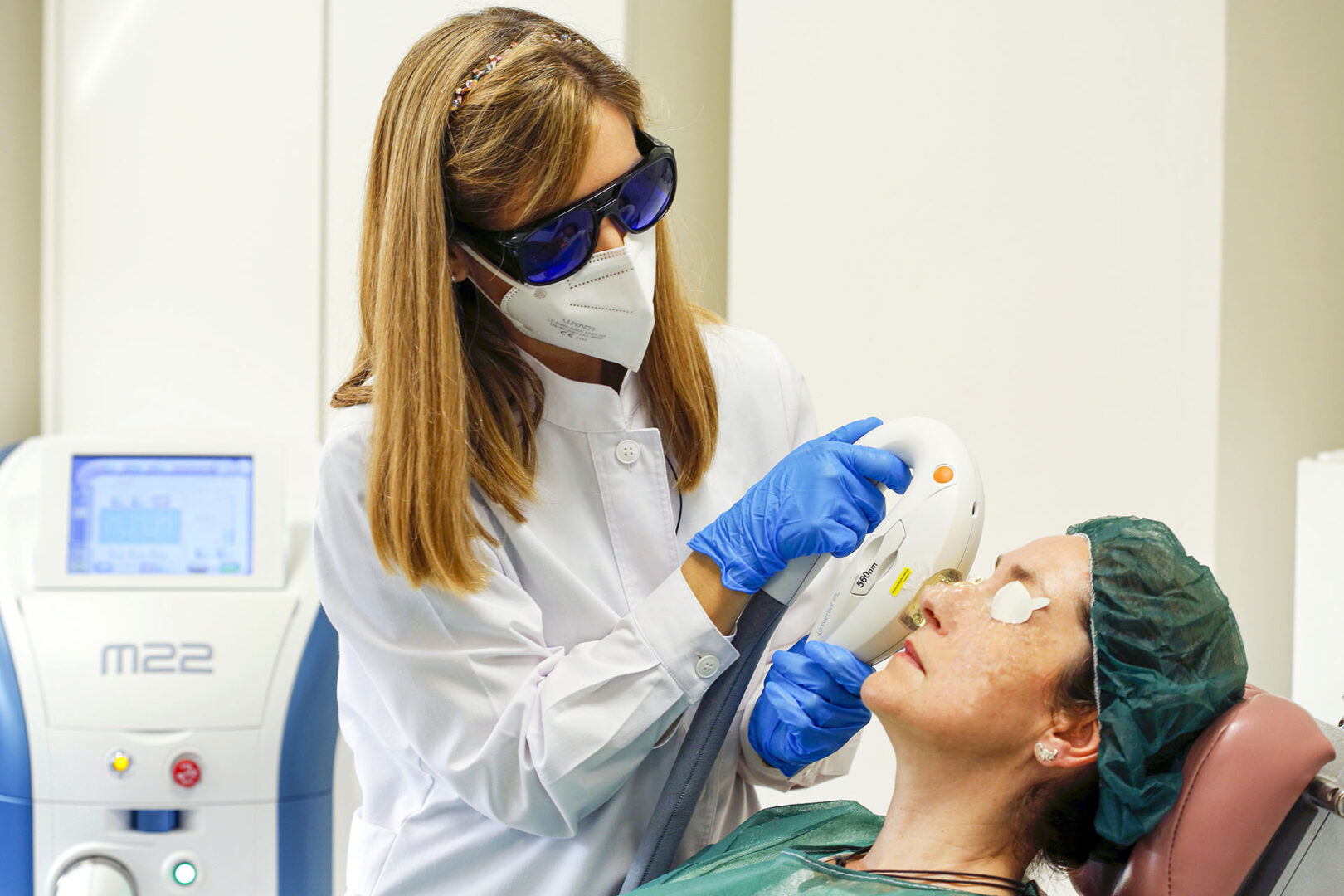 Intense Pulsed Light
Latest technology to combat
dry eye, blepharitis and spots
and to improve firmness
of the skin.
FIND OUT
Previous
Next
Miranza IOA
Miranza IOA is one of our ophthalmology clinics in Madrid. Founded with its current structure in 2000, after a decade of Dr Francisco Poyales' professional work, the founder and third generation of the Poyales ophthalmology saga, i.e. pioneers in the development of new techniques in practicing this specialty. Dr Francisco Poyales himself has been one of the forerunners in the development of phacoemulsification for cataract surgery in Spain, performing his first operation with this procedure in 1989.
Always at the forefront, at Miranza IOA we boast the latest technology both in the consultation and diagnosis area as well as in the surgical area. In safe and accredited facilities with the highest quality standards, we offer a comprehensive service portfolio covering the most important subspecialties of ophthalmology.
Quality and trust:

+30
years as a benchmark in ophthalmology in Madrid

4.000
eye surgeries a year in our operating rooms

+65.000
More than 65,000 consultations a year with our experts
Miranza IOA Team
The Miranza IOA team is made up of more than 50 professionals, aimed at providing comprehensive and customised care, adapted to the pathology and needs of each patient.
The medical team, made up of 23 ophthalmologists, is headed by Dr Félix González.
Our facilities
Miranza IOA's headquarters, located in the heart of Madrid, features almost 2,000 square metres and is equipped with cutting-edge technology. The surgical area has pioneered the introduction of laser technology for refractive and cataract surgery in the whole of Spain. These procedures are performed in a "smart operating room", specially designed to offer maximum safety and precision in anterior pole surgery.
In 2020, we have expanded our facilities, with the aim of offering a greater and fully comprehensive care to our patients, including new consulting rooms for the anterior segment and presbyopia, refractive, oculoplasty and ocular aesthetics, in addition to the recent dry eye area.
Insurance and financing companies
We work with the following health insurances: ADESLAS PD, AEGON, ASISA PD, ANTARES, ASEFA, ASSA, AXA, CASER, CIGNA, DIVINA PASTORA, DKV PD, DKV MF/MG, DKV SERVICIOS, FIATC, GENERALI, COSALUD/GROPAMA, HNA, HNA SC, MAPFRE, MURIMAR, NECTAR, NUEVA MUTUA SANITARIA, UM FUENCISLA and SANITAS.
Moreover, we offer you customised financing for all our treatments. For further information at the clinic, please call 91 535 35 70 or use this contact form.
Miranza IOA - Consultation center
---
C/Galileo 104 & 110, Madrid
---
Monday to Friday
09:00h - 20:00h
---
Your opinion is very important to us,<a href="https://g.page/r/CQwuFTDvwGMtEAg/review" target="_blank" rel="noopener"> leave us here the review</a> of your experience in Miranza IOA!
---
Miranza IOA - Surgical center
---
C/ Lucio del Valle, 19, 28003 Madrid
---
If you have questions, contact us
Contact