Book an appointment
Aitor Fernández
Specialist at Miranza IOA and Miranza Ophthalteam
Specialist in Glaucoma surgery and Cataracts.
Member of the Spanish Ophthalmology Society, of the Spanish Society of Refractive and Ocular Implant Surgery (SECOIR), of the Spanish Glaucoma Society, of the European Glaucoma Society and of the American Society of Ophthalmology.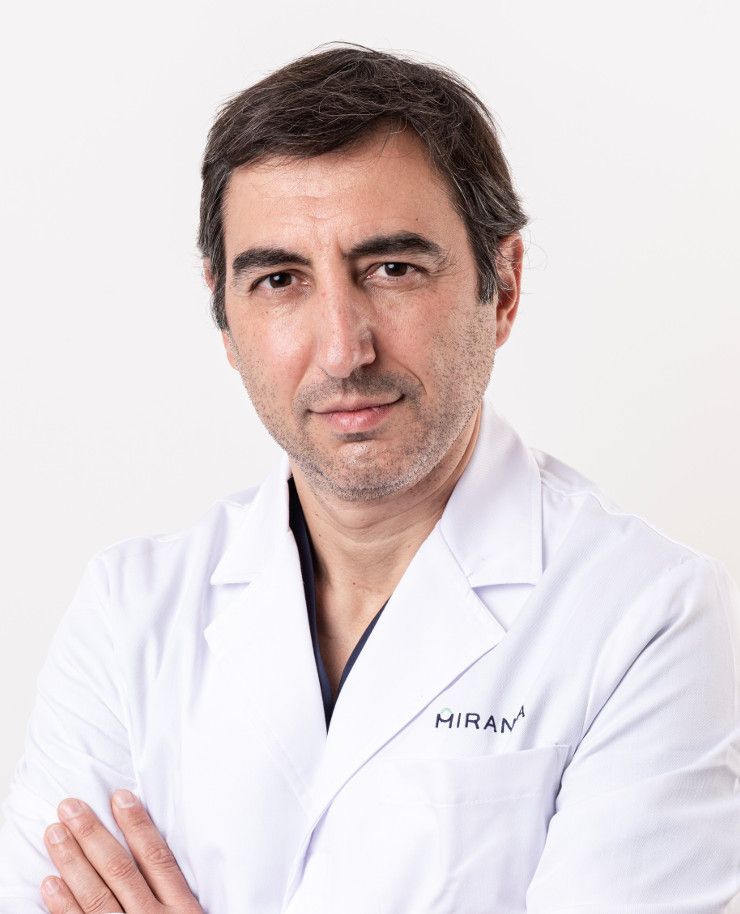 Training
Bachelor of Medicine from the University of the Basque Country / Padua
Ophthalmology Specialist, Puerta de Hierro Hospital – Madrid
External rotation, IMO – Barcelona
PhD in Medicine, UAM Madrid – Summa Cum Laude
MBA Healthcare Management – San Pablo CEU University
Career
Head of the Ophthalmology Department, HM Madrid. Glaucoma and Cataract Surgery Specialist
Head of the Glaucoma Unit, Miranza IOA.
Teaching Activity
Ophthalmology Professor – Medicine Degree – San Pablo CEU University.
Honorary Visiting Professor in the Optometry and Vision Master's degree at the Optics and Optometry Faculty of the Complutense University of Madrid.
Scientific and Research Activity
Articles in high impact national and international journals
Author and coauthor of books on the speciality.
Collaborator in the training of MIGS/Complex glaucoma surgery techniques.
Contributor to the main courses/congresses in the speciality.