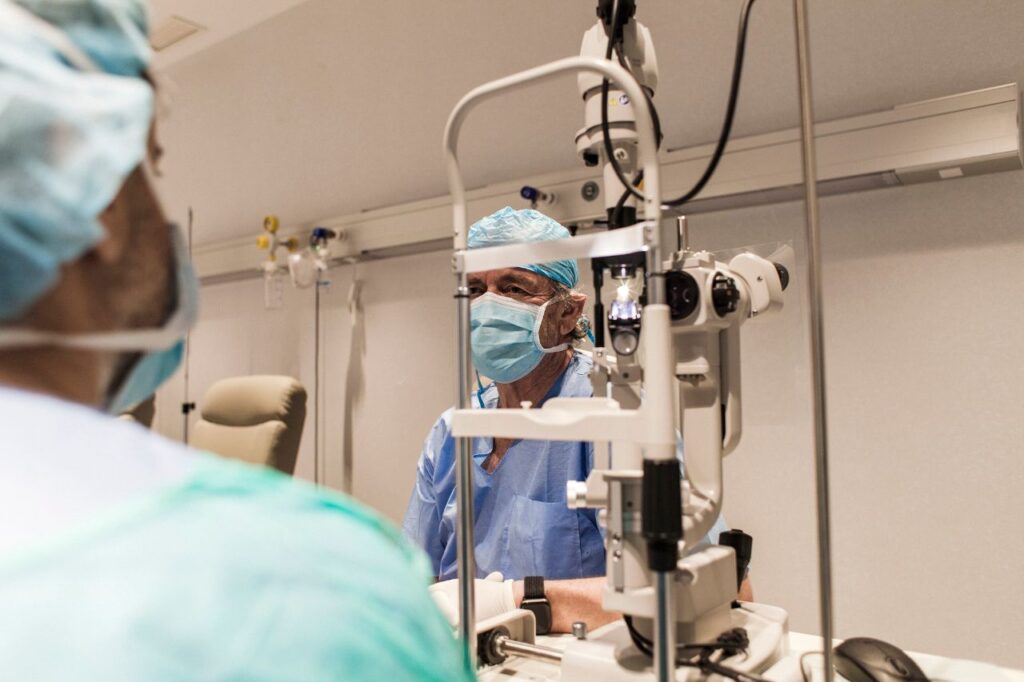 If you have diabetes, do not neglect your eye check-ups
Miranza's specialists highlight the importance of regular eye check-ups in patients with diabetes, one of the main risk factors for severe vision loss. This risk increases as the disease progresses and soars in the event of poor metabolic control, which accelerates the cumulative damage to the microcirculation of the whole body, including the eyes.
Preventing advanced diabetic retinopathy
One of the most affected eye structures is the retina, a highly vascularised tissue whose blood vessel damage (diabetic retinopathy) is the leading cause of irreversible blindness at working age in industrialised countries. The aim of early detection and a programme of a routine check-ups is to promptly treat associated problems, such as macular oedema (fluid buildup in the centre of the retina) and avoid reaching advanced stages or proliferative diabetic retinopathy.
As Dr Lorenzo Trujillo, from Miranza Virgen de Luján, says: "When this happens, the lack of blood supply means that the retina is not receiving the necessary oxygen and, to compensate for this, new abnormal blood vessels appear that develop indiscriminately, causing many complications." This is the case with bleeding inside the eye and a particularly complex type of retinal detachment, as well as secondary glaucoma (damage of the optic nerve).
Glaucoma secondary to diabetes
According to Dr HaritzUrcola, from Miranza Begitek, "these so-called neovascular glaucomas are very aggressive and have a bleak prognosis, as they progress in a matter of weeks and the lost vision cannot be restored." Thus, he stresses the importance of not underdiagnosing these diseases and of a multidisciplinary approach to eye health, properly sequencing glaucoma surgery with retinal treatment to avoid a lack of blood supply and the formation of new blood vessels.
Other specialists also involved in the eye care of diabetic patients are ophthalmologists, who are experts in cataract, which tends to develop earlier and faster in decompensated diabetes. "We usually recommend not to delay surgery, until the cataract has reached an advanced stage, but in the case of this risk group it is even more important, given that the loss of transparency of the lens due to the pathology not only reduces visual quality, but can also affect proper examination and treatment of the fundus, " says Dr Francisco Poyales, from Miranza IOA.
Early cataract surgery performed by an expert
Furthermore, Dr F. Poyales stresses that cataract surgery should be performed by expert surgeons, as the diabetic eye is more vulnerable to surgical procedures and postoperative complications, such as diabetic retinopathy decompensation or the onset of macular oedema.
This again underlines the need for specialist and comprehensive eye care for people with diabetes. If this is your case, we recommend that you undergo a check-up once a year, if you do not suffer from any eye damage, or, if you already have an established diagnosis and/or a chronic treatment prescribed, more frequently, according to your doctor's advice. A delay in the application of the appropriate measures can have major implications on the visual prognosis," our ophthalmologists conclude.