Book an appointment
Ricardo Pérez
Specialist at Miranza IOA and Miranza Ophthalteam
Specialist ophthalmologist in Cataract and Refractive surgery.
Member of the Spanish Ophthalmology Society and the Spanish Society of Refractive and Ocular Implant Surgery.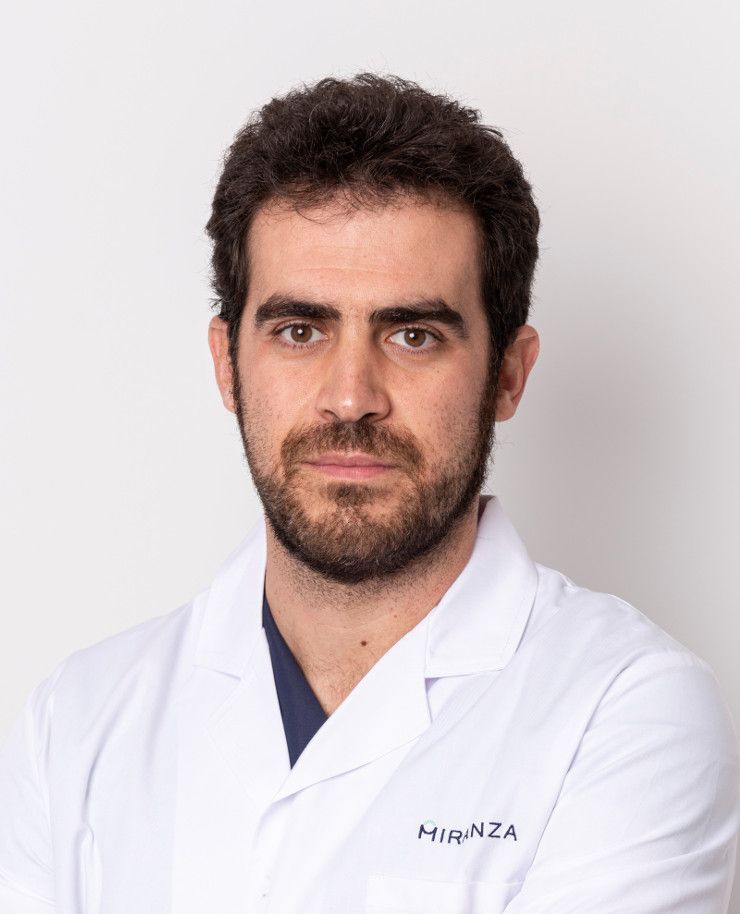 Training
Bachelor of Medicine from the University of Alcalá. 1999-2005.
Ophthamology specilist via medial internship at the Gregorio Marañón General University Hospital. 2006-2010."
Career
Specialist Area Physician at the Infanta Leonor University Hospital 2010-2011.
Anterior Pole, Refractive and Cataracts Department at Miranza IOA 2012 – present. Experience in refractive surgery using laser techniques: PRK, LASIK, SMILE; and implantation of phakic ICL lenses.
Teaching Activity
Coordinator of the Refraction Course at the Ophthalmic Institute of Madrid, 2009 and 2010.
Participation as a lecturer in different training courses for Primary Care Physicians and Ophthalmology Interns.
Scientific and Research Activity
Participation in different national and international congresses as a speaker (independent abstracts, presentation in on-line poster).
Participation in different Phase III and VI intraocular lens studies.
Attendance at national and international congresses.
Publication in JCRS: Ricardo Pérez-Izquierdo, Manuel Rodríguez-Vallejo, Alicia Matamoros, Javier Martínez, Nuria Garzón, Francisco Poyales, Joaquín Fernández. Influence of Preoperative Astigmatism Type and Magnitude on the Effectiveness of SMILE Correction. J Refract Surg 2019 Jan 1;35(1):40-47.
Participation in the drafting of chapters for the speciality SECOIR 2016.