Book an appointment
Carlota Fuente
Specialist at Miranza IOA
Ophthalmologist specialising in glaucoma and cataract pathology. Certified to use the femto second laser for cataract surgery, implantation of minimally-invasive devices for glaucoma (MIGS) and glaucoma surgery.
Glaucoma Department, IOA Miranza Madrid.
Member of the Spanish Ophthalmology Society, of the Spanish Glaucoma Society, and FEBO (European Board of ophthalmology, Paris).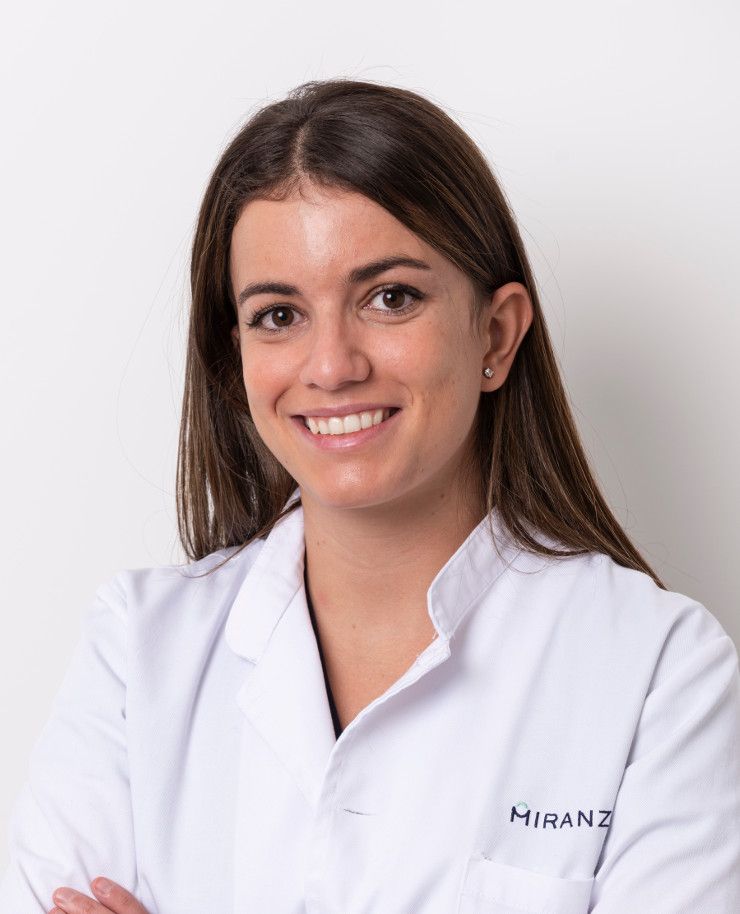 Training
Bachelor of Medicine and Surgery from the University of the Basque Country (2008-2014).
Specialist physician in ophthalmology, training completed at the Ramón y Cajal University Hospital in line with the internship programme.
PhD (Cum Laude), University of Alcalá de Henares (Madrid), 2022: "Study of the ocular surface using Keratograph 5M in patients undergoing non-penetrating deep sclerectomy (NPDS)"
Training as paediatric ophthalmologist and neuro-ophthalmologist at the Benioff Children´s Hospital in San Francisco (California, USA), August 2018.
Master's degree in Ophthalmology from the San Pablo CEU University Madrid 2019.
Fellow of European Board Ophthalmology 2019 (Paris).
International Council of Ophthalmology: basic sciences; optics, refraction and instruments; clinical ophthalmology (2016, 2017, 2019).
Career
Attending ophthalmology physician at the Ramón y Cajal University Hospital 2019.
Ophthalmologist at Miranza. Mirasierra from December 2019 to 2020.
Ophthalmologist at Miranza IOA from 2020 – present.
Teaching activity
Participation in around fifteen national and international courses.
Speaker in over 25 national and international courses and conferences
Scientific and research activity
2 Clinical trials. One as principal investigator and another as collaborating investigator.
Sub-investigator in sponsored trials, Miranza Mirasierra.
5 national and international indexed publications.