Book an appointment
Eye bags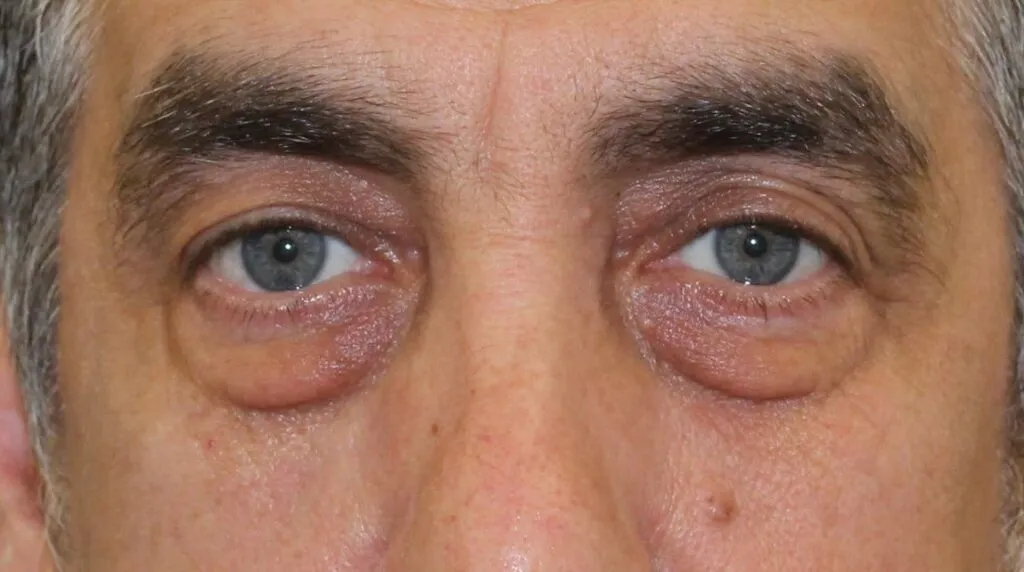 Fat accumulation in the lower eyelid.
Caused by age, genetics and lifestyle.
Improvement with surgery and in-office cosmetic treatments.
What are eye bags?
Eye bags are an aesthetic problem many patients, both women and men, ask about and are due to the prolapse of fat in the lower eyelid. As a result, the area under the eye seems swollen or bulging, which gives the look a tired, aged or sad appearance.
The solution for eye bags, especially if they are pronounced, is usually surgical through blepharoplasty. This is one of the most requested facial cosmetic surgeries and is performed by ophthalmologists who are experts in oculoplastics at the Miranza clinics, hence achieving the most effective results and minimising the risk of complications.
On the other hand, if you have discreet bags associated with sagging under the eyes, you can also notice a significant improvement thanks to hyaluronic acid injections that restore volume and rejuvenate the look.
In our aesthetic consultations, we offer you personalised advice and information about other associated treatments (link to aesthetic face treatments) that we can perform to improve the quality and appearance of the skin in the periocular area.