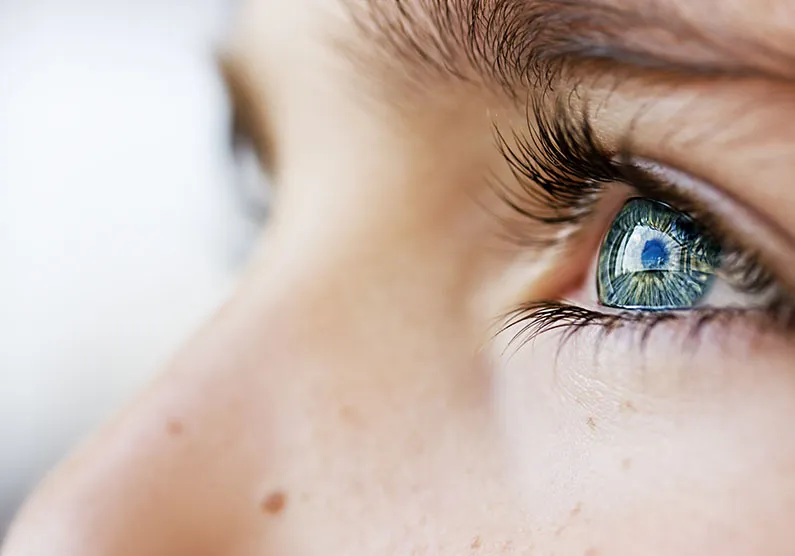 Customised care for dry eye care, an increasingly common issue
We at Miranza are strengthening our diagnostic and clinical resources to individualise the management of this multifactorial and complex disease, whose symptoms have increased owing to lockdown.
The network of Miranza clinics has launched new centres specialising in dry eye, a disease that affects 30% of the population and is one of the main reasons for consulting an ophthalmologist. The upward trend of this issue has further increased during lockdown, due to the constant use of screens for teleworking and leisure in closed, dry and air-conditioned environments.
However, beyond the environmental factors that intensify patients'symptoms, there are many possible causes behind dry eye: "Generally, it is caused by a tear deficit or because of poor tear quality and is usually associated with different degrees of inflammation of the eye surface," explains Dr Miriam Barbany, a specialist at IMO Grupo Miranza.
Dry eye specialised areas and benchmarks
The Barcelona centre has been leading the way since 2018 with an area that is entirely devoted to tackling dry eyes, a commitment to customised patient care,whereVissum Grupo Miranza is a benchmark as well. According to Dr Alejandra Amesty, an ophthalmologist at the Alicante clinic and coordinator of the Miranza dry eye working group, "diagnosing the origin of this multifactorial disease in each person is key to guiding its management in an accurate and effective way by complementing the guidelines that patients can follow at home with innovative technologies in the consulting room."
Thus, other centres in our group, such as Miranza IOA in Madrid and Miranza Begitek in San Sebastian, have also recently set up new areas with dry eye experts, hence reinforcing their diagnostic and clinical resources.
Improving tear quality after IPL therapy and other technologies
Among the solutions most demanded by patients, technologies such as IPL or Intense Pulsed Light, which has been used for years for aesthetic purposes, both in the field of photoepilation and skin rejuvenation, and which currently also allows to alleviate dry eye, should be highlighted. To improve the associated symptoms (itching, redness, foreign body sensation, photophobia, need for excessive blinking and even blurred vision and pain), this equipment acts directly on the cause of dry eyes, hence reducing inflammation and stimulating Meibomian glands.
Treating these dysfunctional glands, which are located on the eyelid edge and are responsible for good tear quality, is also the purpose of other technologies we offer at the Miranza clinics' dry eye units. This is the case with thermal pulsation (which consists of the local application of heat and "massage" on the eyelids) or eyelid microexfoliation (which deeply cleans this area), among other therapeutic options for each type of dry eye.
Supportin the face of a chronic disease
According to Miranza specialists, it is important that these treatments are complemented by a series of care and habits that should be routinely upheld, as dry eye is a chronic disease that requires the active involvement of patients to improve their eye well-being.
Moisturising the eyes with eye drops or lubricating ointments, taking visual breaks at work, being careful and consistent with eyelid hygiene and taking care of food (a diet rich in omega 3 being especially beneficial) are some of the main measures recommended by our team of ophthalmologists, who, at their specialised centre areas, provide support and advice to people with dry eyes.