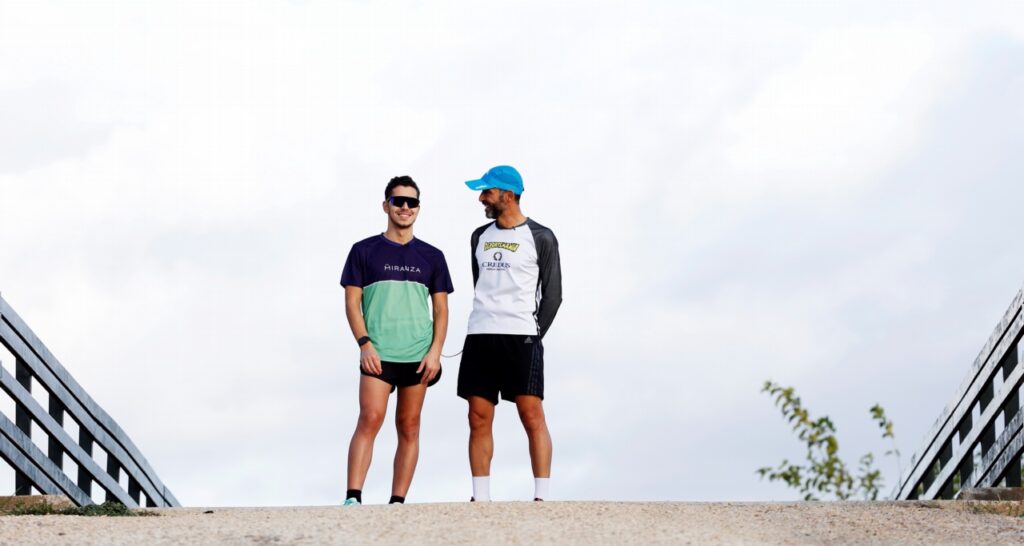 Miranza joins Rafael Cabello, a patient with 5% vision in one eye, on his journey to Paris 2024
With congenital glaucoma and an enucleated eye at the age of 6, Rafa embodies Miranza's values, his ophthalmology group and current sports sponsor
Miranza has decided to support the sporting aspirations of one of its patients, Rafael Cabello Sánchez, by becoming one of the athlete's sponsors on his journey to the Paris 2024 Paralympic Games. Thus, the Group wants to support Rafa not only by providing him with ophthalmological care, but also by committing itself to his desire to achieve his dream: to compete in the Paralympic Games.
Rafael Cabello suffers from congenital glaucoma, a serious eye disorder – in his case, from birth –, which reduces peripheral vision and requires chronic treatment to slow down the loss of vision it entails. This condition has meant that Rafa and his family have had to live with low vision from a very young age. Moreover, as a result of a common infection he contracted on the street, given that he often touched his eyes, which were particularly delicate owing to his illness, as a child, he ended up losing his right eye. Since then, Rafa and his family have opted for IMO Grupo Miranza, in Barcelona, for his follow-up and medical treatment. Several surgeries and corneal transplants have been carried out at this leading clinic, so that Rafa can maintain his remaining vision, which allows him a certain degree of autonomy, even though it is very small.
According to Dr Óscar Gris, a specialist at the centre who has been his ophthalmologist since he was 6 years old, "we have been treating the genetic alterations in his eye to maintain the small percentage of vision he has." During this time there have been moments in which the eye remained stable and others in which we have had to act and carry out different types of treatments and surgeries."
Rafa's routine eye check-ups are also carried out at one of Miranza's clinics in Spain, Miranza Virgen de Luján, in Seville, the hometown and residence of Rafael Cabello and his family.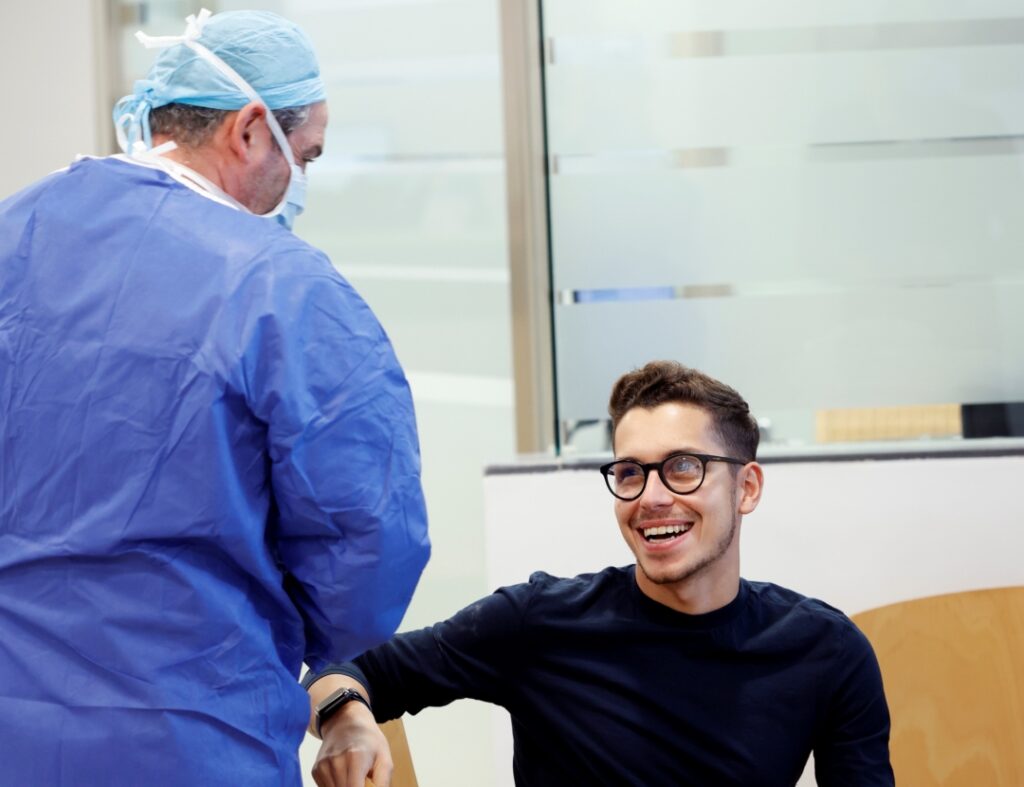 Life is a team sport
The spirit of self-improvement, perseverance, discipline and, at the same time, sense of humour, are key features of this 23-year-old para triathlete, who leaves no one indifferent by setting an example. As a result, apart from sponsoring his journey to the Games, Miranza has produced a short film, #Tándem, which includes some of Rafa Cabello's reflections, as well as some glimpses of his daily life, and tells us first-hand his main wishes and aspirations.
The film title refers to the two-seater bicycle with which he competes in one of the triathlon disciplines and is, at the same time, as the athlete himself comments, "a metaphor for what life is, in which, if you want to go fast, go alone, but if you want to go far, go together." For Rafa, "life is a team sport", and Miranza did not hesitate to join Rafa's team, accompanying him on his visual and sporting adventure and, ultimately, his life adventure.