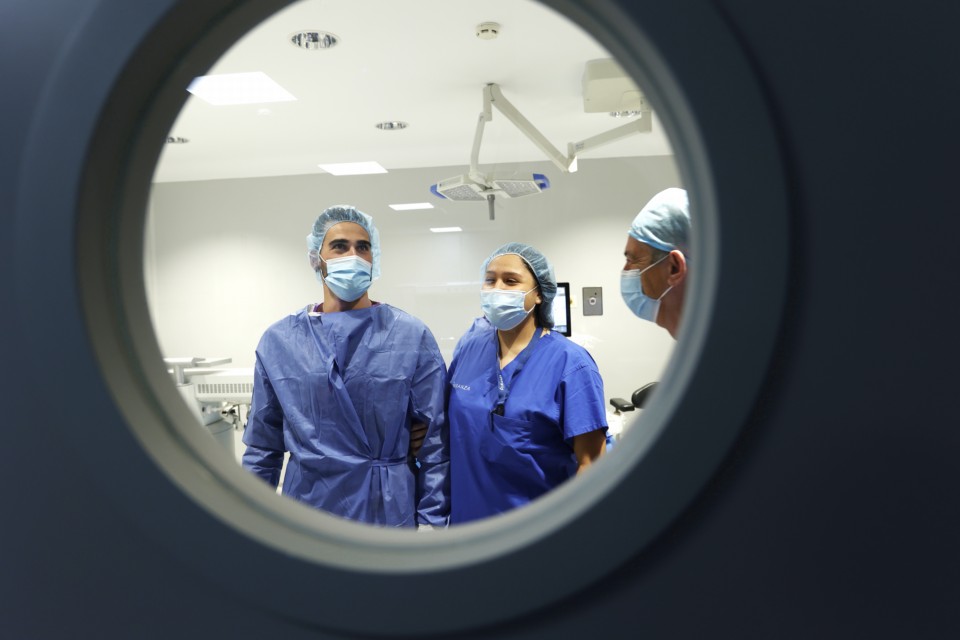 Refractive surgery as a preventive treatment to avoid corneal disease that might require transplantation 
The excessive or inappropriate use of contact lenses could cause corneal disease, such as scarring (leukoma). Therefore, the surgery performed so that you can live without lenses may be of crucial therapeutic importance.
"When patients who wear soft contact lenses use them for prolonged periods and often inappropriately, the cornea does not oxygenate sufficiently, and this can cause keratitis or even corneal scarring, also known as leukoma." Dr Félix González, specialist in corneal and refractive surgery and deputy medical director of Miranza Madrid (IOA, Ophthalteam and Getafe), explains one of the factors that could lead to an unknown corneal lesion known as leukoma, a white stain on the transparent cornea caused by the loss of corneal substance, progressively becoming opaque.  The inappropriate use of contact lenses may be one of the causes of this eye problem, along with others, such as trauma, infection, corneal dystrophy, burns or corneal degeneration.
Like cataracts, corneal leukoma leads to a loss of transparency, although in the case of cataracts this loss occurs on the crystalline lens and, in leukoma, on the cornea itself. Therefore, unlike cataracts, corneal leukoma cannot be corrected with crystalline lens surgery and, in advanced cases, may end up requiring corneal transplantation to replace the damaged tissue.  
This could have been the case in the future of José Antonio Rodríguez, one of the 2,6 billion people who suffer from myopia and astigmatism around the world and who decided to turn to Miranza for surgery to correct his refractive defect. A brief analysis revealed something very important: José Antonio had early corneal opacification as a result of his continued use of contact lenses. Throughout his life, wearing contact lenses had been essential for him to be able to work as a physiotherapist and, above all, to enjoy his hobbies: swimming, cycling and running. Tired of wearing lenses, he contacted Miranza for corrective surgery, with the aim of gaining in convenience and freedom. However, the diagnostic procedure raised an underlying problem that went beyond his refractive defects; thus, refractive surgery was suggested as a solution not only to meet his goals of convenience and freedom, but also to prevent serious damage to the cornea due to his use of contact lenses. As Dr Félix Gonzáles explains, "this change was already occurring around José Antonio's cornea." Despite not yet being a threat to his eye health, were it to continue progressing, a leukoma of these characteristics "could have led to a significant reduction in visual acuity in the long term, so preventive surgery was the most responsible form of action," says the ophthalmologist.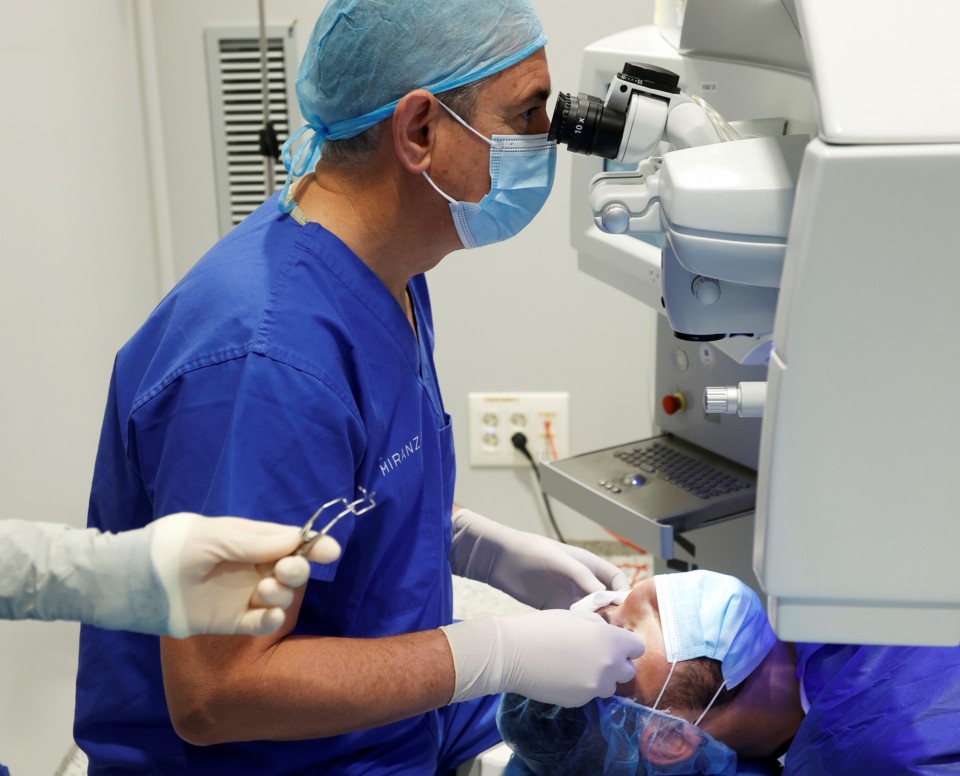 Quality diagnoses change lives
Thus, the diagnosis increased the patient's initial motivation to undergo refractive surgery. In Josée's own words, "a surgery that was initially going to be functional, for convenience, ended up being a medical requirement: These tests detected the real problem and encouraged me even more to make the decision to have the surgery." At the end of the day, it was the continued and perhaps sometimes incorrect use of contact lenses that gradually caused this damage to his eye. These ties had to be cut. To do so, the Miranza medical team opted for the so-called PRK technique, also known as photorefractive keratectomy or advanced surface ablation, a laser technique invented in the 1980s yet FDA-approved in 1995, for which we have ground-breaking technology.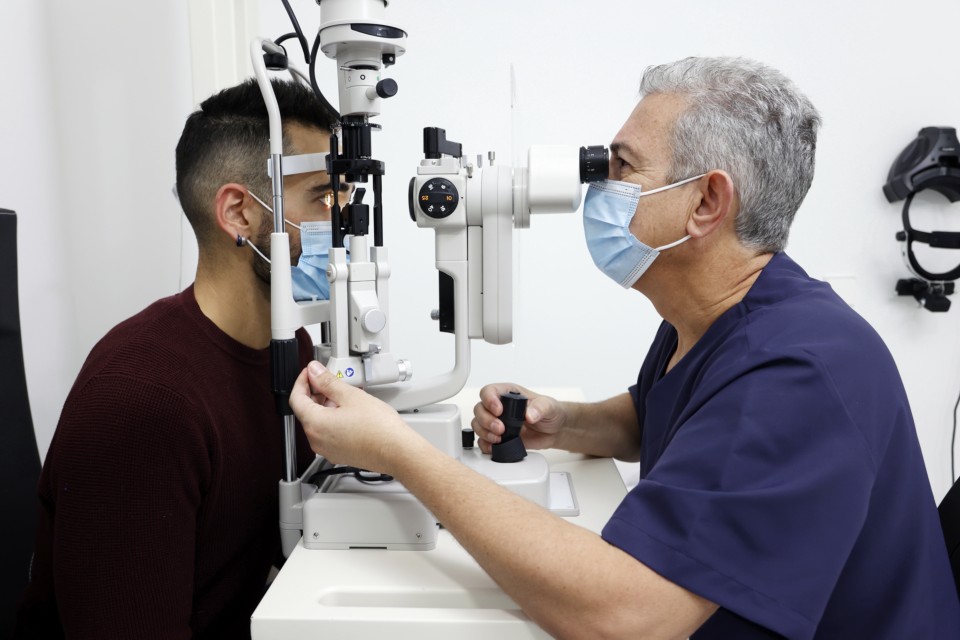 PKR: a precise surgery with a pleasant post-operative process
"What we actually do is remove the epithelium, which is the most superficial layer of the cornea, apply the Excimer laser and then fit a therapeutic contact lens provisionally for a few days until the epithelium heals," explains the specialist from Miranza Madrid. Thanks to the training and experience of the team, to the advanced technologies and to a calming atmosphere, this surgery is an easy experience for patients. As José says, "I felt quite calm: it was simple, very quick and not at all invasive." Then, the epithelium recovers naturally in four to five days, after which time the eyesight is fully recovered. After the monthly check-up, "José's visual acuity is very stable, and he's really happy."
What is his experience? "It wasn't painful or overly bothersome." The guidelines given by our team of professionals, such as avoiding rubbing your eyes, wearing sunglasses when outdoors for the first few months and using artificial tears, made rehabilitation easier and speeded up the recovery of his eyesight. José's life has now changed: "I think the most noteworthy change is the fact that I do not have to fight with my contact lenses every morning and do not have this inconvenience at the end of the day: my eyes do not become dry." He also highlights the fact that he is able to do physical and everyday activities with all the convenience in the world. And, most importantly, the surgery has prevented any significant future damage to his cornea.
If you are myopic and are looking for a solution like this one, do not hesitate to contact Miranza. We will help you see the world differently.