Book an appointment
Tear duct catheters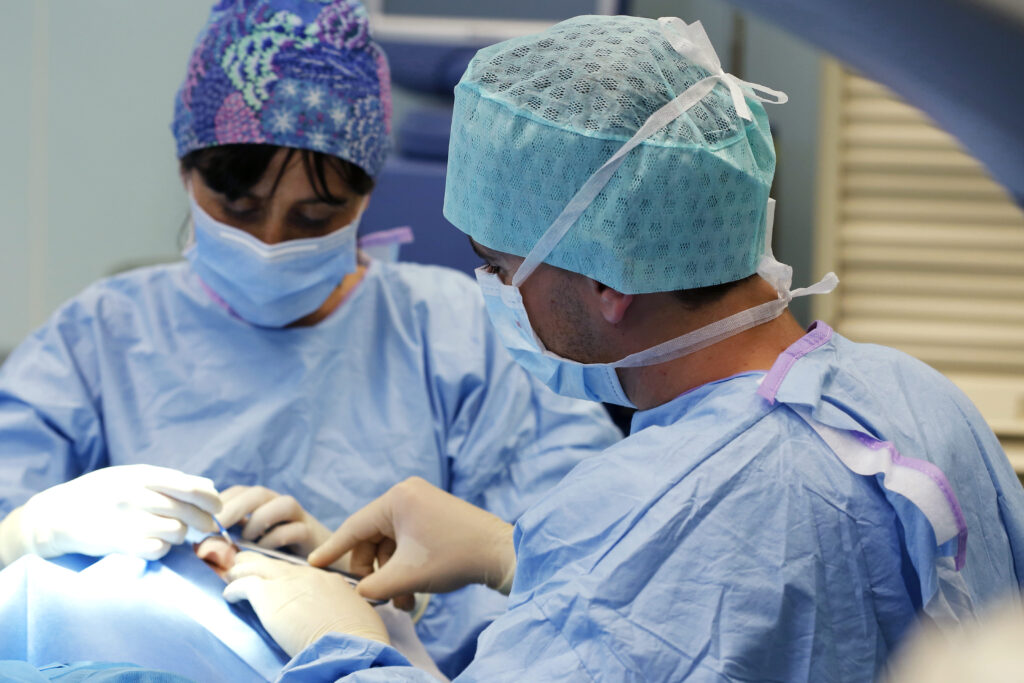 A technique that is suitable for children under 1 year.
An outpatient surgery that does not require admission.
Short procedure, which takes just 15 minutes.
¿Qué son los sondajes lagrimales?
The use of tear duct catheters is a surgical technique for watery eyes indicated in infants, which consists of introducing a thin metal guide through the tear duct to permeate it and thus open the obstructing membranes before they consolidate and close definitively. Therefore, it is a surgery that should be performed early, preferably before the first year of life, to achieve maximum efficiency and reduce the chances of having to repeat the procedure.
It is a very quick and simple operation (lasting less than 15 minutes) that, given the patients' young age, we usually perform under general anaesthesia. Miranza's surgical team accompanies the child throughout the entire process, whereas the surgery is performed by oculoplastic ophthalmologists, who are experts in the management of pathologies affecting the tear duct, both in children and adults.
Enfermedades oculares que tratan los sondajes lagrimales
Tear duct catheters treat congenital cases of blocked tear ducts. This problem affects babies from birth and occurs because the membrane that lines the inside of the duct that communicates the tear duct with the nose has not opened properly or there is some malformation, which prevents proper tear drainage.
In most cases (up to 90%) no surgery is necessary, as the tear duct unblocks itself or with the help of massages on the area.  However, if the blockage persists after the child is 6 to 9 months old, we may consider this surgery.


Recovery
This surgery is a less invasive technique than the one we use in the case of tear duct obstruction in adults, as it tries to restore the natural drainage channel for tears instead of having to open a new passage.
After the application of the tear duct catheters in the operating room, the child can go back home with their family on the same day of the operation, without having to be admitted. Our specialists will explain in detail the treatment and the postoperative guidelines to be followed, as well as the schedule of follow-up visits to ensure a correct evolution. Although the final results will be seen after a few weeks, you will soon notice a significant reduction in the child's tearing.


Risks