Book an appointment
Lifts without surgery: Ultherapy and Thermage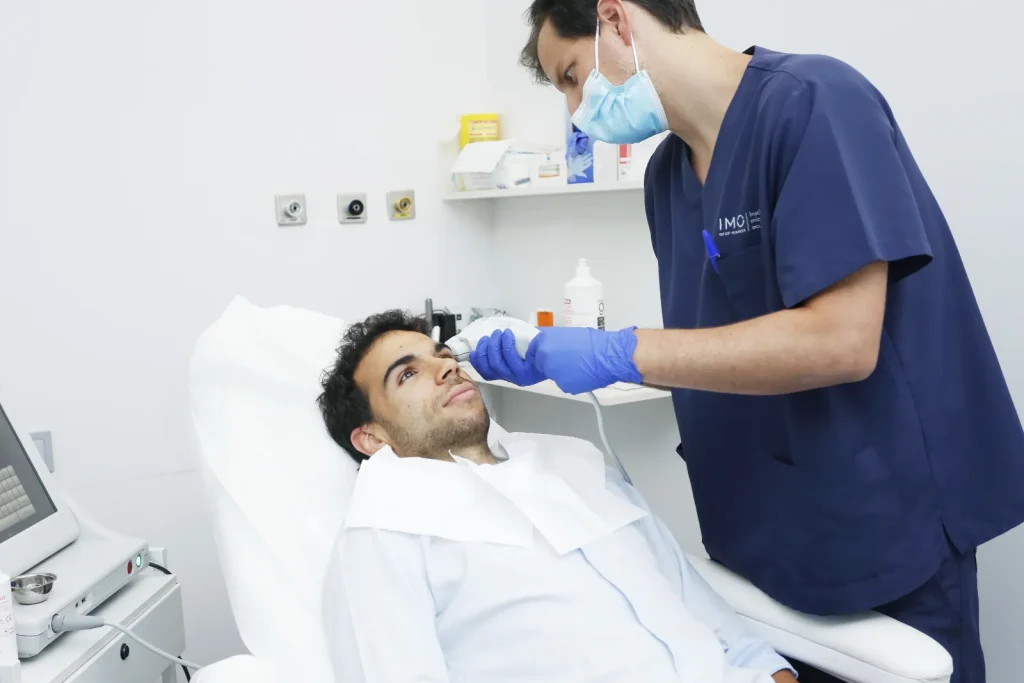 Tightening systems using innovative technologies in consulting rooms.
They stimulate collagen and elastin to improve the quality of the skin.
They are not a replacement for conventional surgical lifts, but they do help delay them.
What are lifts without surgery?
Lifts without surgery include different minimally-invasive aesthetic techniques applied in the consulting room that offer an alternative to conventional surgical lifts. The Miranza clinics have state-of-the-art equipment such as:
Ultherapy: ultrasound action.
Thermage: radio-frequency action.
Both systems act deep down to encourage the production of collagen and elastin, two essential elements in providing firmness and texture to the skin. By rejuvenating from the inside, they also respect the epidermis or outermost layer, causing a minimal amount of redness and avoiding marks or damage to the surface.
Problems treated with lifts without surgery, such as Ultherapy and Thermage
Lifting systems without surgery improve the overall condition of the skin. They are, however, particularly recommended to fight mild and moderate flaccidity, reshape the face and achieve a tightening effect without any surgery, with natural results and obtaining a visibly younger appearance.
As well as the classic tips for treatment of the face, neck and neckline, the equipment in our aesthetic departments is also able to treat the delicate and thin skin of the eyelids and area around the eyes. Thanks to this, we can hide small "bags" under the eyes as well as frown lines and "crow's feet", as well as achieving a bright, relaxed and notably more open look thanks to the lifting effect above the cheekbones, the forehead and the tail of the eyebrow.


Recovery
The great advantage of lifts involving ultrasounds or radio-frequency is that they are not at all aggressive, no incisions are required, and recovery is fast, enabling you to return to your social life and continue with your everyday activities immediately after the treatment. It can also be performed at any time of year, even during the summer, as sunbathing is not advised against provided you wear the correct protection.
It is not a painful procedure, although you might notice minor discomfort while it is being performed. To relieve this and the feeling of heat due to the release of energy, we will apply a refreshing gel. At the end of the session, you might be slightly red or swollen in the treated area and notice a "tingling" sensation. These are normal and temporary and usually disappear in around 24 hours.
You will notice the benefits of lifts without surgery using Ultherapy and Thermage gradually after the first month and they last for a very long time, around one or one and a half years.  After this time, or whenever deemed most appropriate in each case, we recommend an annual reminder session to maintain the tone of the skin, which is also helped by good care are home and a healthy lifestyle (healthy diet, hydration, etc.)


Risks