Book an appointment
Rubén Ángeles Figueroa
Specialist at Miranza Virgen de Luján
Specialist in Oculoplastic at Miranza Virgen de Luján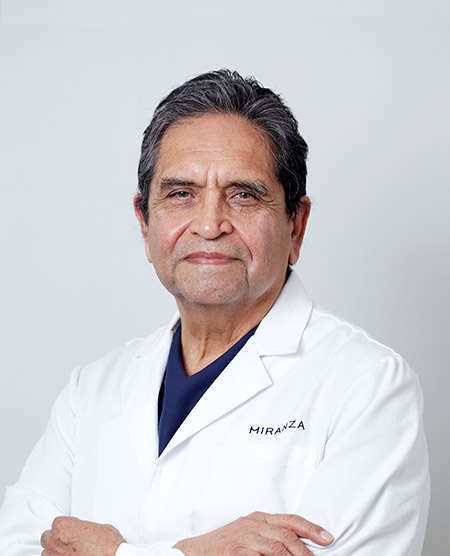 Training
Bachelor of Medicine and Surgery. 1972.
Specialist training at the professional school of ophthalmology Conde de Arruga in Seville. 1974 – 1976.
Attending physician at the Virgen Macarena Hospital. 1977 – November 2013.
Training in the discipline of Oculoplastic Surgery at the Conde de Arruga professional school under the direction of Professor Don Ángel Sahuqullo. 1981 – 1984.
Career
In charge of the unit of Adnexa, Orbit and Lacrimal Duct Diseases at the Virgen Macarena Hospital. 1984 – 2013.
Doctor of the Andalusian Boxing Federation from 1994 to 1998.
Full member of the Spanish Society of Ocular and Orbital Plastic Surgery since 1997.
Member of the head and neck tumour subcommittee. 2003 – 2012.
Surgical collaborator in the Eyes of the World organisation, working in the Dutch hospital in El Alto, La Paz in Bolivia and in the Sahara region.
FEA doctor at the Virgen Macarena Hospital with care activity for social security patients and participation in the training of specialist doctors in ophthalmology, Seville.
Director of the Oculoplastics subspecialty unit, with the capacity to rotate resident (MIR) doctors from other communities.
Specialist at Miranza Virgen de Luján. 2022.
Scientific and Research Activity
Participation in numerous conferences, courses and as a speaker at national and international scientific meetings.
Publication of articles in several ophthalmology journals.