Book an appointment
José Luis Bueno
Specialist at Miranza IOA
Ophthalmologist specialising in retina.
Honours and awards:
ASCRS Film Festival 1997. Runner-up in the Complication Management section for the video: "Spontaneous Lens Luxation and Retinal Detachment"".
A.S.C.R.S.: Best scientific poster winners. 1988. Honourable Mention for the poster:
"Ultrasound Biomicroscopic Features of Phakic Posterior Chambers Lenses"
A.S.C.R.S. Film Festival. 2001 Winner in the Refractive Complications section for the video: "Iris supported and angle fixated phakic intraocular lenses. The complications."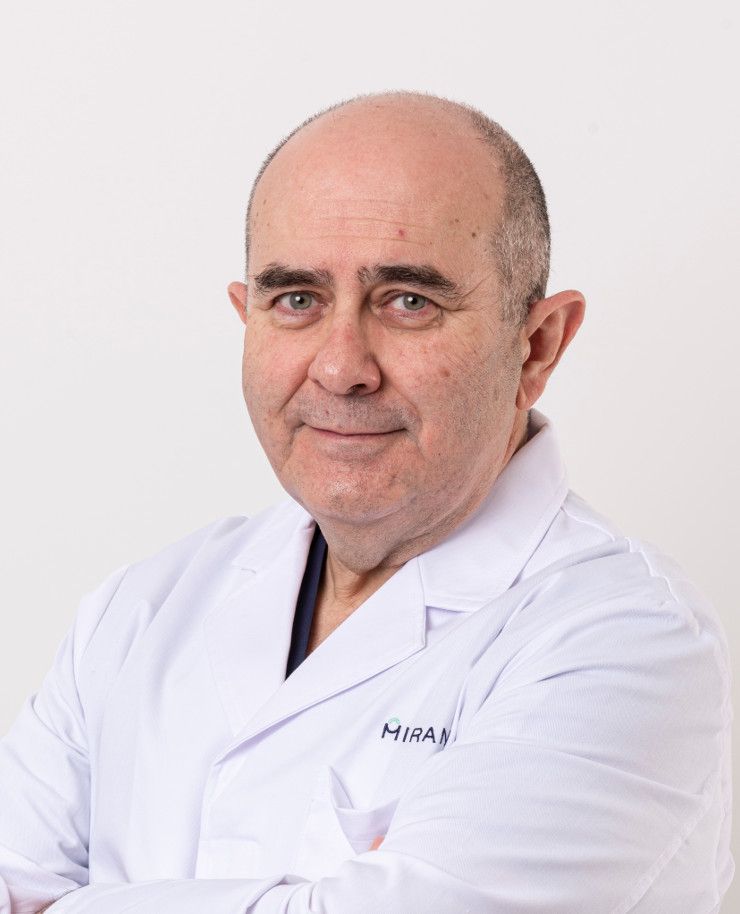 Training
Ophthalmology Specialist diploma via medical internship issued on 7th October 1993
Career
General Medicine Physician for one year at the Primary Care centres of the Health Service of Andalusia (S.A.S.).
Duty shifts at the La Concepción Clinic, March – December 1993.
Attending Ophthalmologist (from January 1994) in the same Centre, assigned to the Retina department, obtaining a permanent place on 1st January 1996 and remaining at the Clinic until May 2006.
Creator and director of the Vitreous-Retina department of the Advanced Ophthalmology Institute in Madrid, from May 2006 – present.
Teaching Activity
Honorary professor of Ophthalmology. 1995-96. Autonomous University of Madrid.
Visiting professor at the Autonomous University of Madrid, 2002-2003 and 2003-2004.
Scientific and Research Activity
Evaluator of articles in the Archivos de la SEO journal.
Panel abstracts: 7.
Video abstracts: 14
oral abstracts at national congresses: 7
Oral abstracts at international congresses: 2
Publications in Spanish journals: 12
Publications in international journals: 9
Speeches at Spanish congresses: 15
Speeches at international congresses: 1
Chapters of books: 3
Research projects: 6