Book an appointment
Jaime Escolano
Specialist at Vissum Grupo Miranza
Ophthalmologist specializing in cornea, cataracts and refractive surgery at Vissum Grupo Miranza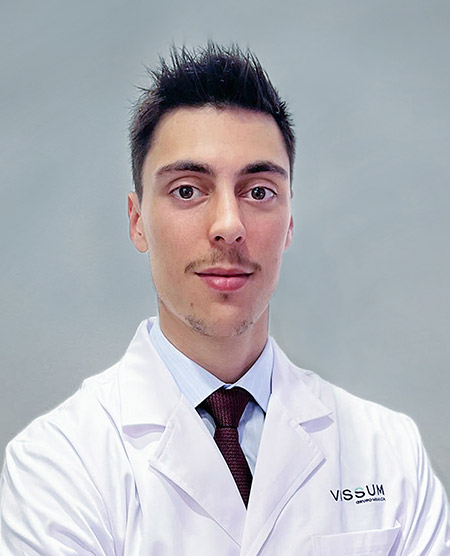 Education
Specialisation Clinical Course; Refractive, Cornea and Lens Surgery International Online Course. Miguel Hernández University of Elche (Alicante). 2021.
European Board of Ophthalmology (EBOD) Certificate. 2021.
Training Resident Doctors in Radiological Protection. Valencian School of Health Studies (EVES). 2018.
Monographic Course on Introduction to Ophthalmology 32nd Edition. 2018.
Degree in Medicine. CEU Cardenal Herrera University (Castellón de la Plana, Castellón). 2011 – 2017.
Career
Specialist ophthalmologist at Vissum Grupo Miranza. 2022.
Resident Medical Intern (MIR): Ophthalmology
Elche General University Hospital (Alicante). 2018 – 2022.
Scientific and research activity
Scientific articles: 7
Book chapters: 5
Conference papers: 12