Book an appointment
Esteban Molina
Specialist at Miranza Virgen de Lujan
Specialist ophthalmologist in Cataract, Presbyopia, Refractive surgery
Member of the Spanish Ophthalmology Society (SEO), of the Spanish Society of Refractive and Ocular Implant Surgery (SECOIR), the Ophthalmology Society of Andalusia (SAO) and the European Society of Cataract and Refractive Surgery (ESCRS)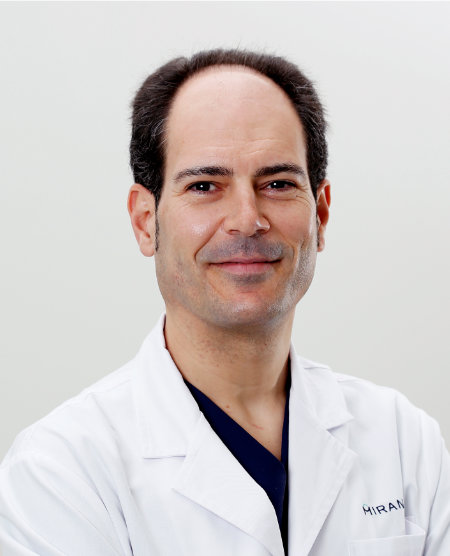 Training
Bachelor's degree in Medicine. Faculty of Medicine at the University of Cordoba (1996-2002).
Specialist in ophthalmology via medical internship at Jerez de la Frontera General Hospital (2004-2008).
Research proficiency courses and Diploma of Advanced Studies (DEA) from the University of Cadiz (2005-2006): "Study of ocular blood flow using Doppler ultrasound in patients with Glaucoma".
Career
Specialist area physician for the Bajo Guadalquivir Public Healthcare Agency. Health Service of Andalusia. Regional Government of Andalusia: June 2008-present. In this public area, dealing in cataract surgery, glaucoma surgery, and intravitreal injections for the treatment of macular diseases.
Member of the Comprehensive Diabetes Plan by the Regional Government of Andalusia Health Department from 2009 to present (Bajo Guadalquivir Public Healthcare Agency).
Ophthalmologist specialising in anterior pole, cataract surgery and refractive surgery at the Miranza Virgen de Luján Clinic. June 2008 to present. Dealing in cataract surgery with premium intraocular lenses, presbyopia surgery with multifocal lenses and refractive surgery with phakic intraocular lens and with FEMTOLASIK.
Scientific and research activity
Abstracts at national congresses: 15
Abstracts at international congresses: 2
Publications in journals of impact: 4
Chapters of books: 4
Member of the MIRANZA Seville – Virgen de Luján Clinic R&D Group
Research Project: Impact of cataract surgery: quality of life quantified by the VF14 index of visual function loss