Book an appointment
Alejandra Amesty
Medical Director at Vissum Miranza Group
Medical Director at Vissum Miranza Group.
Specialist in eyelid, eyeball and tear duct surgery.
Member of the Spanish Society of Ocular and Orbital Plastic Surgery (SECPOO); of the Spanish Ophthalmology Society (SEO) and of the Anglosaxon Ophthalmology Society (ASOS).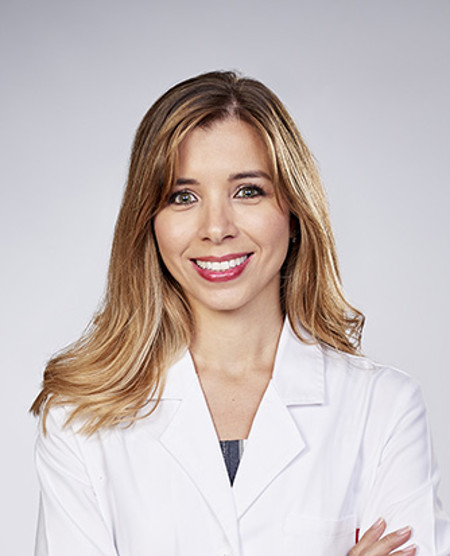 Training
Bachelor's degree in Medicine. Complutense University of Madrid, June 2008.
Degree. Complutense University of Madrid. Classification: Outstanding, July 2008.
PhD in Medicine and Surgery from the Autonomous University of Madrid (Summa cum laude), Nov. 2010 – June 2015.
Fellowship in Ocular Orbital and Reconstructive Plastic Surgery at Moorfields Eye Hospital, St. George`s Hospital (London) and at Queen's Medical Centre (Nottingham), June 2013 – February 2016.
Career
Medical director at Vissum Miranza Group, July 2016 – present.
Scientific and Research Activity
Abstracts at national and international ophthalmology congresses: 72.
Attendance at courses and congresses: 94.
Publications in scientific journals: 12.
Books: 1. Chapters of books: 2.
Courses, seminars and round tables: 12.