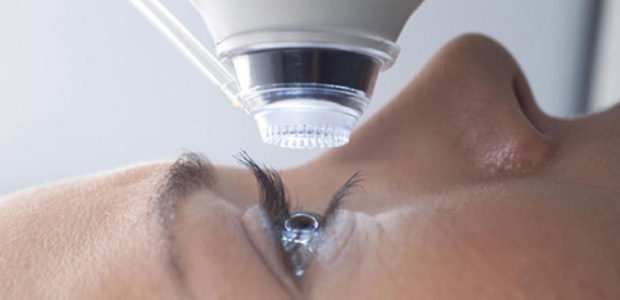 Myths, risks and side effects of refractive surgery
The surgery to correct myopia, hyperopia or astigmatism began to be performed 30 years ago, and since then it is estimated that some 35 million people have been operated on with a very high success rate. Despite this, there are still concerns about the risks and side effects that refractive surgery might have.
When it comes to refractive surgery, we should talk about safety rather than risk.
Statistically, myopia surgeries with modern (so-called sixth-generation) lasers are among the safest surgical procedures in the world. Moreover, it produces mild discomfort and a very short healing time, with most patients being able to resume their daily routine – with minimal limitations – within 24-48 hours after refractive surgery. However, most importantly, it improves the quality of vision and of life in general, as compared to wearing glasses or contact lenses, by greatly facilitating a patient's daily activities, such as doing sports or putting on make-up.
Nonetheless, myths and doubts persist regarding this type of surgery, fuelled by unreliable or medically incomplete information. To shed light on this, Dr Jorge Alió, from Vissum Grupo Miranza, and an international pioneer in the introduction and development of refractive surgery worldwide, Professor of Ophthalmology and an expert in the management of associated complications (he has authored the main international reference book on the treatment of complications in refractive surgery for ophthalmologists), answers the most frequently asked questions:
Complications are frequent and severe
Despite common misconceptions, refractive surgery is actually very safe. Certainly, this does not mean that there are no risks, but compared to the relative benefits, they are not serious and, such as halos or dry eyes, disappear over time.
The success rate is very high, regarding it as achieving perfect vision (95%), and, according to studies, the most severe complications occurred with the initial techniques (they started to be used over 25 years ago, and there has been a lot of evolution). The risk of serious complications is low (estimated at 1 in 4,000 surgeries, compared to 1 in 2,000 contact lens wearers, who experience serious complications each year associated with regular contact lens use.
At Vissum Grupo Miranza we are used to performing surgery on patients with complex corneal pathologies, and our surgeons know this part of the eye like the back of their hands. Each patient must be thoroughly examined, where as the most appropriate technique (PRK, Intralasik or Smile) will always be recommended for their case. At Vissum Grupo Miranza we do not work with outdated techniques, such as Lasik, which still uses manual blades, but rather100% laser procedures, which are more customized and safer.
Refractive surgery only corrects myopia
Today's technology allows surgeons to perform laser procedures on people with myopia, hyperopia and astigmatism. It is common for several disorders to be corrected at the same time during the same surgery.
Furthermore, Smile, the latest technique available, allows doctors to operate on highly myopic patients.
Laser surgery is not suitable for presbyopia
With laser techniques, we can operate on patients who already suffer from presbyopia or eyes train and who previously had myopia or hyperopia. There are several options, including monovision, with which we can leave one eye "adjusted" for distant vision and the other for near vision, hence avoiding the use of glasses, and, above all, the PresbyMAX technique invented by us, which consists of correcting presbyopia with an excimer laser.
In patients over the age of 55 to 60, we usually recommend surgery with multifocal intraocular lenses. In any case, to have a thorough analysis prior to surgery and to place yourself in the hands of an experienced centre and surgeon are always required.
Treatment is not permanent
Although it is not very common, this question is sometimes raised during consultations. The main concern is whether after surgery further treatment or future corrective surgeries are needed. For our patients' peace of mind, long-term studies have shown that, once the cornea is adjusted to correct vision, the change is permanent. Of course, the eye is a living organ that undergoes changes over the years, just like the rest of the body does. Everyone's eyes change to some extent, even those of someone who has never needed glasses. However, this effect has been shown to be very small. At the age of 50, the prescription only varies by half a dioptre every ten years.
Moreover, a second or "touch-up" procedure may be required.
I am too old to have refractive surgery
Technically, there is no age limit for laser eye surgery, as long as the eye to be treated is healthy. Refractive surgery is the solution for correct vision for anyone, as long as you have been considered a suitable candidate by a professional and trusted surgeon like our specialists at Vissum and the procedure is performed using modern techniques and lasers.
Going blind from refractive surgery
Honestly, the risk of blindness from this surgery in the hands of a skilled surgeon using the best available technology is virtually impossible. To answer this question, we can only say that this procedure is safe, quick and almost painless.
Ending up with worse vision than before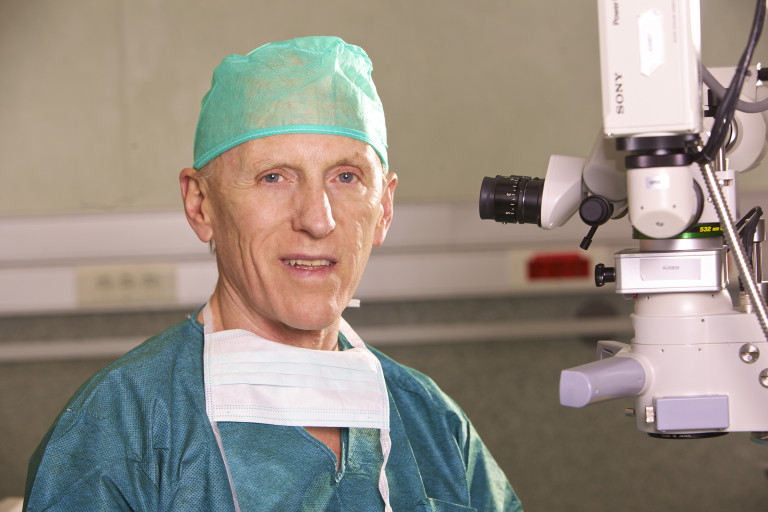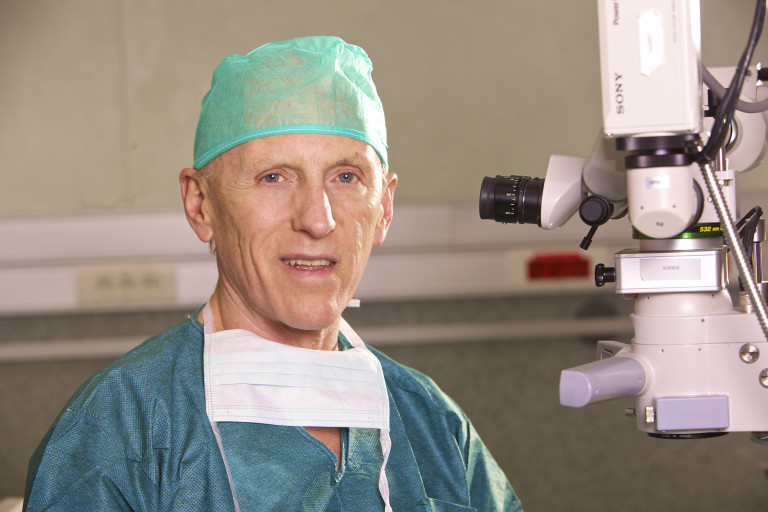 According to studies, in over 95% of cases, visual acuity after surgery is better than when wearing glasses or contact lenses.
According to a study conducted by Dr Steven Dell and Dr Steven Schallhorn in Austin and San Diego and reported in the journal Ophthalmology Times, patients who underwent Lasik surgery to correct myopia or astigmatism show better visual acuity and feel much less discomfort than daily contact lens wearers.
Furthermore, patients who underwent surgery reported up to three times less eye discomfort than contact lens wearers. Specifically, 27.8% of contact lens wearers reported never having had any problems with their contact lenses, compared to 79.5% of operated patients, who did not experience any complications or discomfort after the procedure.