Book an appointment
Mariano Rodríguez
Specialist at Miranza Oculsur
Ophthalmologist specialising in retina.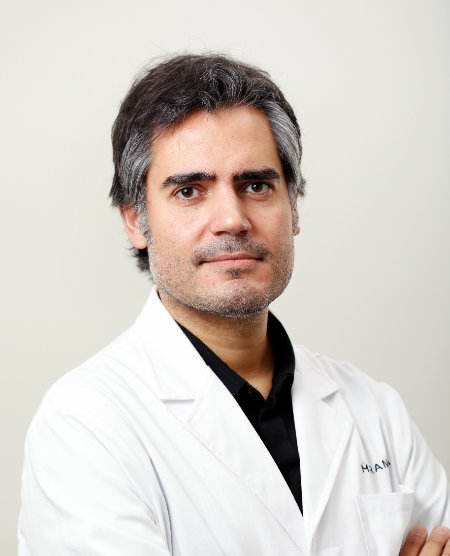 Training
Bachelor of Medicine 1998/2004.
Ophthalmology specialist at the Virgen del Rocío University Hospital, 2005/ 2009.
PhD studies in Advances in Surgical Specialities from the Surgery department, 2005/2006.
Diploma in Advanced Studies (research proficiency) for the Line of Research conducted on Epidemiology of Ocular Burns in workplace accidents. 2009.
Career
Currently specialist physician of the Surgical Retina Department Area of Virgen del Rocío Hospital in Seville.
Currently coordinator of the Retina section at Miranza Oculsur Jerez/Cadiz.
Teaching Activity
Clinical tutor of ophthalmology for medicine students at the University of Seville.
Honorary assistant of the Surgery department at the University of Seville 2009/2010.
Adjunct professor in different Master's Degrees in the area of Optometry and Ophthalmology.
Scientific and Research Activity
63 oral abstracts and lectures nationwide.
3 oral abstracts internationally.
12 abstracts written in national and international journals and chapters of books.
Experience as the principal investigator in various Clinical Trials.