Book an appointment
Juan Pedro Torralba
Medical Director at Miranza Oculsur Clinics
Ophthalmologist specialising in Refractive Surgery, Cornea and Ocular Surface, Anterior Pole Surgery and Cataracts.
Member of the SEO (Spanish Ophthalmology Society), SECOIR (Spanish Society of Refractive and Ocular Implant Surgery), SAO (Ophthalmology Society of Andalusia), GESOC, ESCRS (European Society of Cataract and Refractive Surgery) and the ASCRS (American Society of Cataract and Refractive Surgery).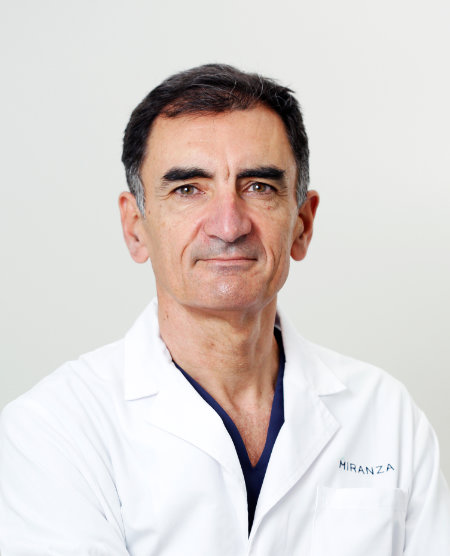 Training
Bachelor of Medicine and Surgery from the University of Seville (1984-1990).
Ophthalmology internship at the Virgen del Rocio Hospital in Seville (1994-1997).
Career
Public health cataract waiting list surgeon at the Cruz Roja Hospital in Triana (Seville 1998-99).
Ophthalmologist specialising in refractive surgery, laser and diagnostics specialities at Instituto Investigaciones Oftalmológicas (Seville 1998-2000).
Refractive surgery and anterior pole unit at Miranza Oculsur Clinics (Jerez, Cadiz, Seville and Huelva) from the year 2000.
Medical director at Miranza Oculsur 2022-Present
Teaching Activity
Evaluator for the company Staar Surgical for the implantation of phakic ICL lenses.
Scientific and Research Activity
Abstracts at national congresses: 45
Participation in chapters of books: 4