Book an appointment
David Pérez Silguero
Co-medical director at Miranza Clínica Pérez Silguero
Founder of the ISBCS (International Society of Bilateral Cataract Surgery).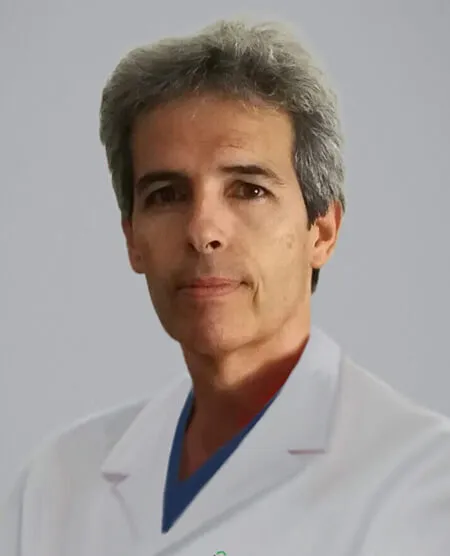 Education
Degree in Medicine and Surgery from the University of Salamanca. 1990.
Doctor in Ophthalmology and Doctor in Medicine and Surgery from the Complutense University of Madrid. 1992.
Doctoral thesis entitled "Cambios en la curvatura corneal tras cirugía con láser excímer" (Changes in corneal curvature after excimer laser surgery), when this surgical technique was still in its infancy worldwide, with the mark excellent cum laude.
Specialist in Ophthalmology via MIR (medical resident intern) at the Las Palmas Maternity and Children's Hospital. 1995 – 1998.
Fellowship in Oculoplasty at the Hospital for Blindness in Mexico. Mexico City. 1998.
Career
Head of the Ophthalmology Service at the San José Hospital. 2010 – present.
Co-medical director at Clínica Oftalmológica Pérez Silguero. 2014 – 2023.
Co-medical director at Miranza Clínica Pérez Silguero. 2023 – present.
Teaching activity
Tutor for residents at the Maternity and Children's Hospital of Las Palmas de Gran Canaria. 1999 – 2005.
Director of three courses of the Spanish Society of Ophthalmology.
Scientific and research activity
Design of surgical instruments.
Reviewer for the last five years of articles published in the journal Archivos de la Sociedad Española de Oftalmología and the journal of the Canarian Society of Ophthalmology.
Papers at national and international conferences: 18
Publication of books, chapters and articles in scientific journals: 26
Awards and distinctions for scientific contributions: 4
Consulting of two laboratories specialising in intraocular lens design.