Book an appointment
Antonio García Muro
Specialist at Miranza Oculsur
Specialist in Oculoplastic in Miranza Oculsur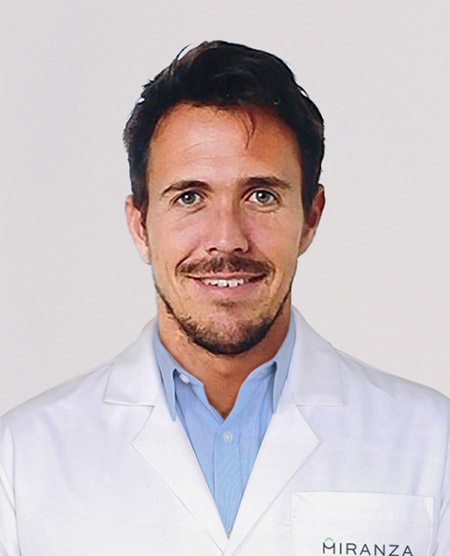 Training
Bachelor of Medicine from the University of Navarre. 2004 – 2010.
Residency training: 2012 – 2016. Jerez de la Frontera Hospital.
External rotas:
– Ocular Oncology Unit. Virgen Macarena University Hospital, Seville. Dr Francisco Espejo (February 2015).
– Ocular and Orbital Plastic Surgery Unit. Fuenlabrada and Móstoles Hospital. Dr Nicolás Toledano and Dr Ángel Arteaga (March 2015).
Career
Head of the Ophthalmology Department at Santa María del Puerto General Hospital. (S.A.S.-contracted hospital) 2016 – 2018
.
Ophthalmologist at the Oculoplastic Surgery Unit and Uveitis Unit of the Jerez de la Frontera Hospital. 2018 – 2019.
Ophthalmologist at HAR La Janda, providing services in General Ophthalmology, Medical and Surgical Glaucoma, Medical Retina and Oculoplastic Surgery (2019 – 2022).
Collaborating Ophthalmologist of Dr Hoyos at OculiAstarte (2017 – 2021).
General Ophthalmology Consulting Room in Barbate (2016 – 2022).
Specialist at Miranza Oculsur. 2022.
Scientific and Research Activity
Scientific publications: 2