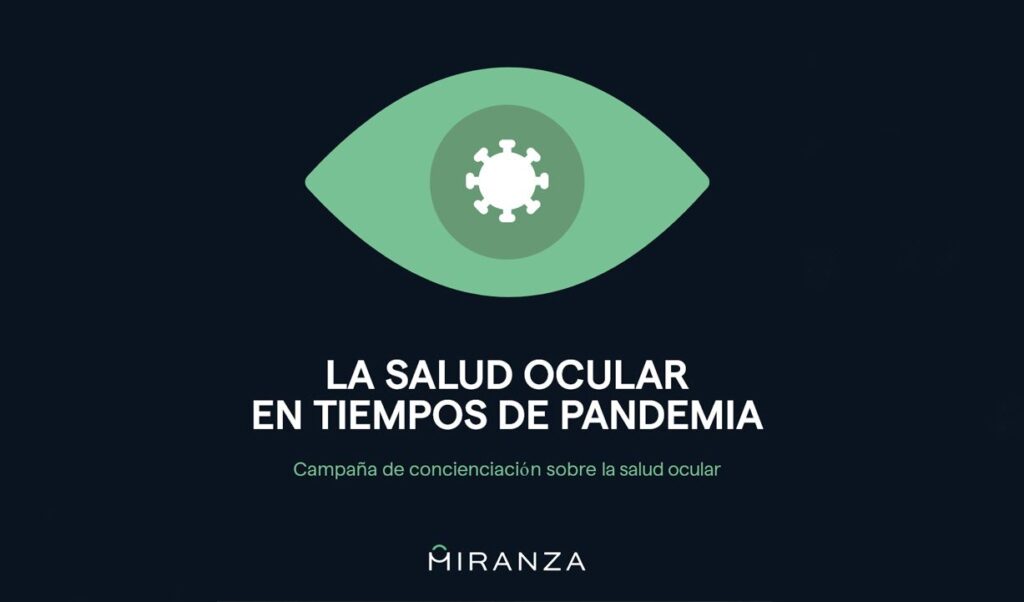 We present the first study on eye health during a pandemic
Our specialists and patients took part in the first study on "Eye health during a pandemic", whose results we have presented at Miranza and which reveal worrying data on how the current situation caused by COVID-19 is impacting us. Here are the main conclusions we would like to highlight:
Alerting about the arrival of more serious cases at doctor's offices
According to 55% of the ophthalmologists surveyed, more cases of patients with more advanced or severe complications are currently showing up at their offices than a year ago, which is mainly due to delayed eye check-ups in critical patients with chronic or degenerative diseases, such as AMD or glaucoma.
The vast majority of experts consulted (91%) noted a delay in ophthalmic check-ups during lockdown due to the COVID-19 pandemic, whereas 43% of them believe that their eyesight had deteriorated.
People's fear of contagion (49%) and the restrictions imposed by the authorities (28%) are the two factors that have most impacted the decrease in eye examinations in recent months, according to our eye health study.
Increase in eye diseases during the pandemic
According to 51% of eye health professionals, there has been an increase in some eye conditions over the past twelve months, including dry eye, AMD and myopia in children and young people.
The main causes of this increase are the new habits of citizens during the pandemic (34%), as well as the lack of regular eye exams (16%) and the context of stress and uncertainty that society is currently experiencing (12%).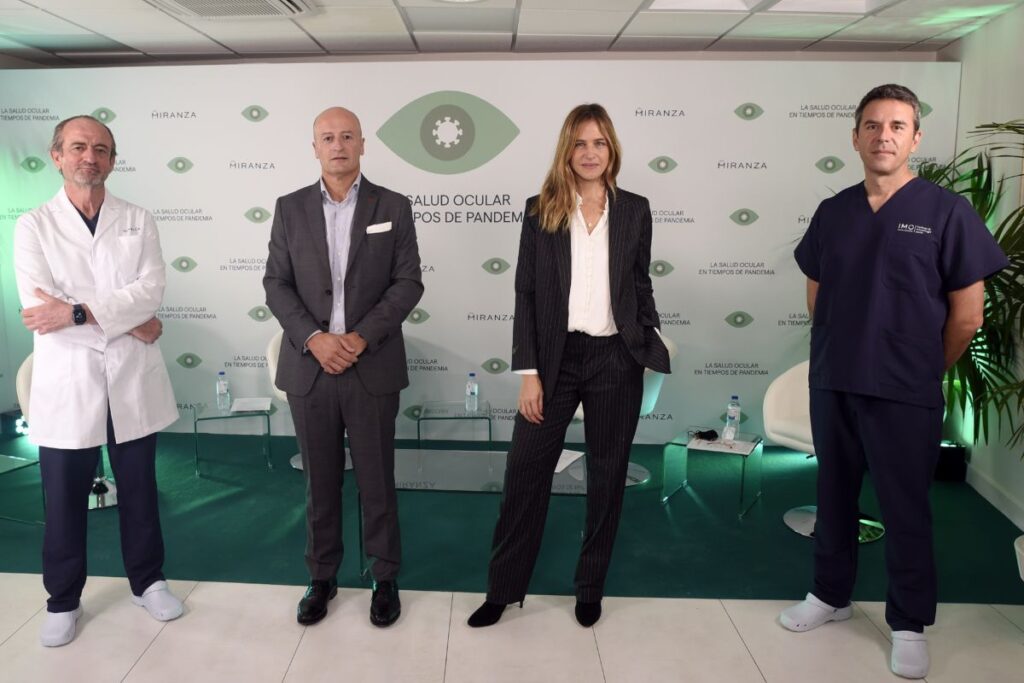 Intensive use of screens
By spending more time at home, the consumption of technological devices has increased. According to the eye health study, at least 8 out of 10 Spaniards regularly use a smartphone, TV and a computer or laptop, and on average spend 2 to 3 hours a day in front of a screen. Moreover, 2 out of 3 respondents stated that they have used these devices more during the pandemic.
This increase in screen time leads ophthalmologists to warn of the risk of suffering from various eye diseases, such as eye strain (98%), followed by accommodative or convergence asthenopia (93%) and myopia (75%).
Children and adolescents are groups at risk, according to the eye health study
According to 68% of the ophthalmologist asked, two groups of the population are most at risk of developing eye problems due to excessive use of these devices: children between the age of 3 and 12 and 13 to 18 year-old teens.
However, despite concern over these data, around half of experts (46%) believe that there is insufficient evidence to state that overexposure to screens leads to the occurrence of eye problems associated with old age among very young people. However, 40% suspect it might be related, whereas only 13%confirmthis.
Experts recommend annual check-ups and prevention
According to the Miranza study, although 30% of Spaniards admit that their visual problems have worsened since the start of the pandemic, most of them (75%) say they have not seen an ophthalmologist.
Two thirds of the professionals surveyed (65%) believe that Spaniards are taking little care of their eye health during the pandemic. The vast majority (85%) believe that, despite the current pandemic, you should see an ophthalmologist at least once a year.
Among the prevention tips for maintaining good eye health, experts highlight the importance of avoiding contact lens abuse (98%),having regular eye check-ups (99%) and reviewing one's family history of eye disease (94%) in order to avoid possible problems.