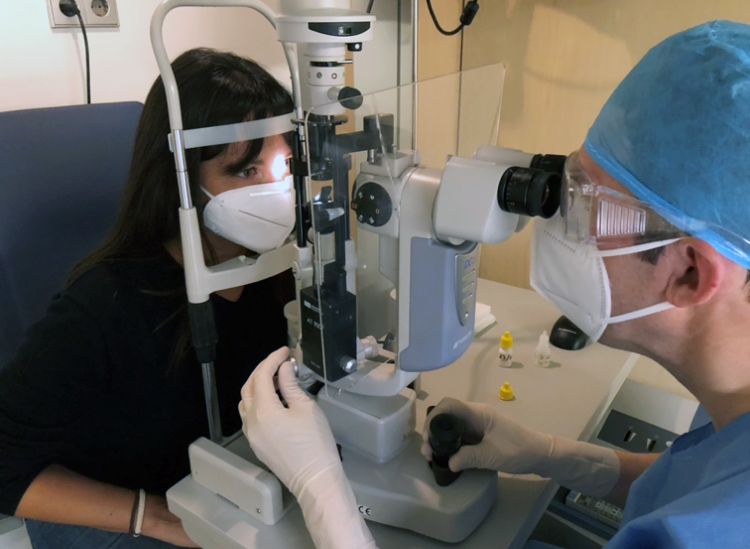 The reopening of Miranza Centers
May 4th, 2020 /
News
/ Equipo Miranza
We start gradually reactivating our activity following strict security measures
The Miranza centers open their doors again to resume medical and surgical activity from May 4th, after a period of exclusive attention to emergencies, since March the16th,
Before the government decree law that allows the reopening of facilities by prior appointment, the dozen of clinics that we have throughout the Spanish geography begin the gradual reactivation of activity, following the strictest prevention measures, for both their patients and staff
Assistance by prior appointment at Miranza centers
With the implementation of scheduling system for consultations and surgeries in the Miranza clinics, we hope to see you again soon, for which you can request on-line or phone appointment (see here the contact details of our centers).
Likewise, it is important that you know and contribute to the fulfillment of the special measures that we have adopted for this reopening, so you can consult this link on our website.
Safety protocols to minimize the risk of contagion against Covid-19
All of the Miranza team undergo antibody detection tests and follow meticulous hygiene and risk containment protocols in all consultations and common areas of our centers
In the surgical area, in addition to applying the most demanding cleaning, sterilization and disinfection processes of material and surfaces –before and after each surgery–, all our personnel are equipped with a reinforcement of the usual protection (double glove, mask, disposable gown,, etc.).
If you plan on having surgery in the coming weeks, according to our protocol, we will take your temperature and carry out tests and specific questions about your status, in relation to the virus.
Our commitment to quality of life for our patients
With all these measures, the Miranza centers guarantee the minimum risk to our patients, many of whom require prompt follow-up, medical or surgical treatment to avoid a significant loss of vision and quality of life, as well as to improve the prognosis of pathologies
This is the case of some chronic eye diseases that progress gradually, which can lead to blindness, such as glaucoma or DMAE (Age-Related Macular Degeneration), among others, especially related to the retina.