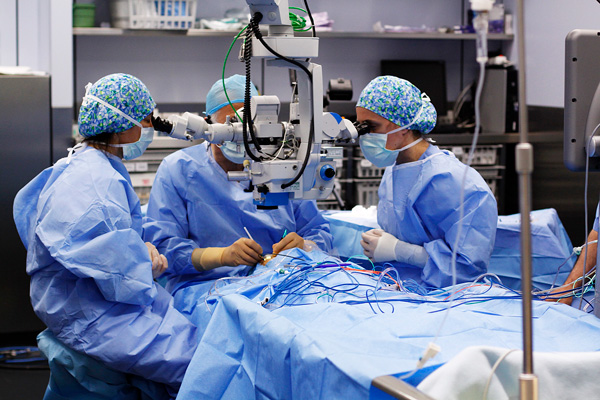 Miranza's CLF – pioneering ophthalmology
The commitment to establishing the CLF (Clinical Leaders Forum) is one of Miranza's differential values, which allows us to step forward as a leading group in centres of excellence in eye health and wellness.
The CLF is a national professional body, dedicated to ophthalmology and unique in Spain, through which we provide medical directors with sound clinical leadership, great expertise and knowledge in their fields.
Dr Borja Corcóstegui, medical director at the IMO, is the chairman of the CLF, which is made up of another seven doctors, leading clinicians and specialists in ophthalmic pathologies and techniques, such as refractive surgery, cornea, cataract, glaucoma, retina and eye tumours.
What is the role of the Clinical Leaders Forum?
As Dr Corcóstegui points out, "the CLF ensures that we at Miranza are at the forefront of vision care techniques and practices, hence advancing as ophthalmology evolves."
To this end, the group's professional body promotes the provision of quality patient-centred clinical services by offering advice and support to facilitate access to these services, based on the application of strict protocols and best practices.
Based on the commitment to clinical excellence, another of CLF's priorities is, as Dr Corcóstegui adds, "to drive innovation and research throughout the organisation." Hence the launch of a pioneering R&D&I area, which channels this commitment of the medical directors towards the development of new therapeutic options for eye diseases and vision problems.
Multidisciplinary working groups
To maximise efforts, the Clinical Leaders Forum manages six working groups, hence preserving the clinical independence of Miranza's professionals, while promoting local practice and network-based management.
Thus, each of these working groups is made up of four prominent doctors in the field of ophthalmology, in addition to a collaboration network with our optometry, quality and safety, training or innovation teams, among other areas.