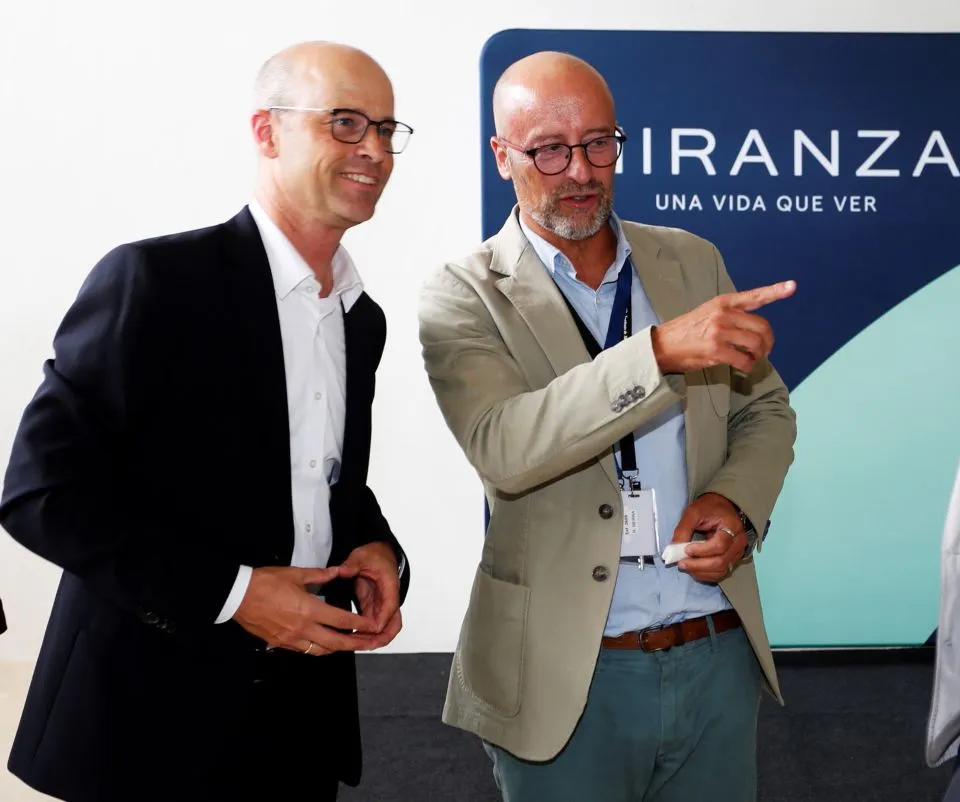 Miranza joins veonet, a European network of ophthalmology groups
September 13th, 2022 /
News
/ Equipo Miranza
The deal further strengthens veonet's pan-European network of clinics offering high-quality eye care
Miranza joins forces with veonet, a pan-European network of ophthalmology centres. This network of 210 eye clinics brings together leading ophthalmology groups in Germany (Ober Scharrer Gruppe, OSG), the UK (SpaMedica), Switzerland (VISTA) and the Netherlands (eyescan).
The acquisition is subject to the usual regulatory approvals, including that of the Spanish National Markets and Competition Commission.
After becoming part of veonet, Miranza will continue to maintain its brand, centres, staff and medical team, which have been instrumental in the growth of this market leader in just over three years. Joining veonet will help Miranza achieve its growth objectives, while strengthening its ability to continue to invest in organic growth and creating new opportunities for collaboration with eye care professionals in European markets. The group will continue to expand in Spain by incorporating leading ophthalmologists and acquiring new centres.
Miranza consolidates itself as the leading provider of ophthalmology for veinet in Spain
Markus Hamm, CEO of veonet, comments: "It is a pleasure to welcome Miranza to our network as a leading ophthalmology provider in Spain. Miranza is a perfect fit for veonet, as it complements our European presence, while expanding into an important new market. We are delighted to be working with the founders of Miranza, with whom we apply a common philosophy based on sharing expertise and best practices within a professional network with the aim of continuously improving eye care for patients. By joining forces, Miranza will continue to progress as a benchmark for high-quality patient care. We look forward to supporting Miranza in further expanding its footprint and promoting its brand."
Ramón Berra will continue as general director of Miranza, forming part of vezet
Ramón Berra, CEO of Miranza who will continue to lead the Spanish group as part of veonet, highlights: "We are proud to join such a prestigious European network with a high commitment to quality care. Miranza's connection to Europe's leading ophthalmology groups opens up great opportunities for growth and knowledge transfer. We firmly believe that we will continue our expansion and build on the success factors that have brought us to the forefront of the private ophthalmology market in Spain: our staff, our network of clinics and our strong brand identity."