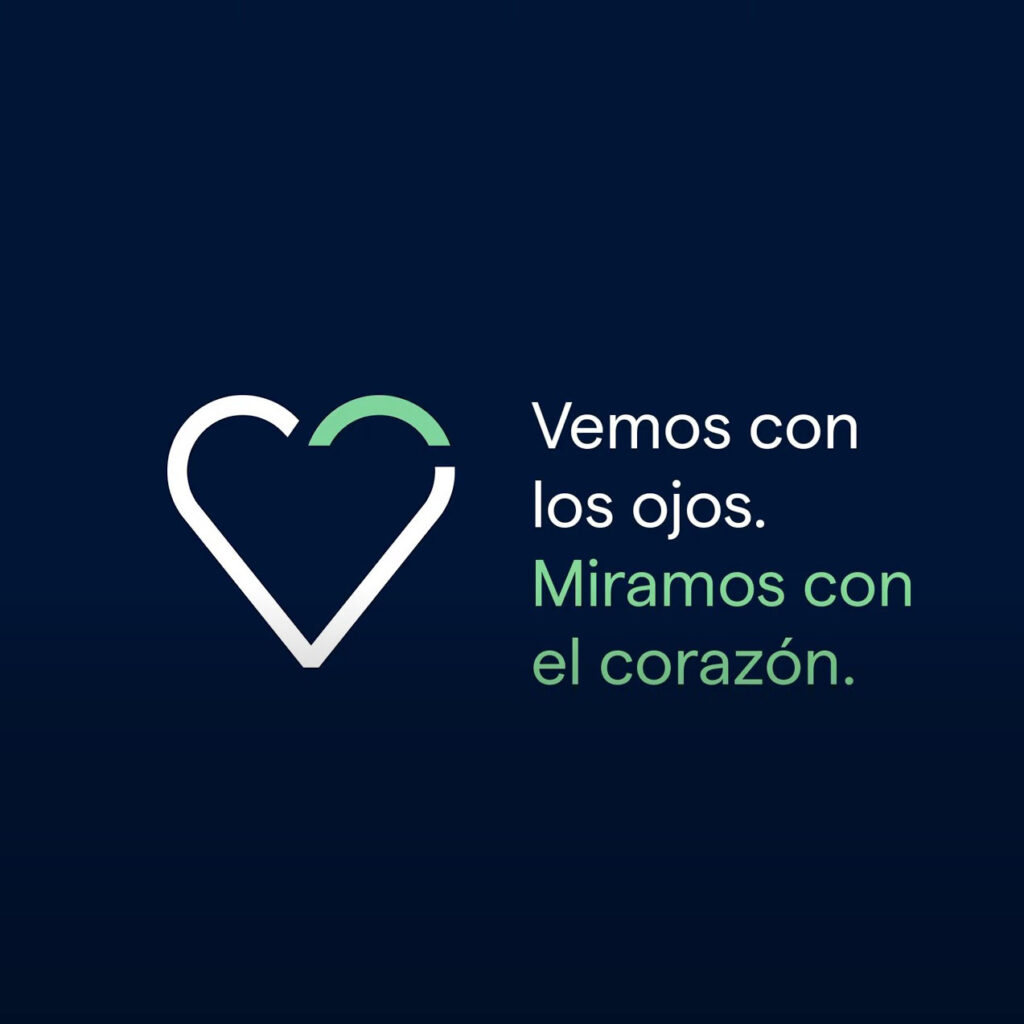 Campaign #MiradasConCorazón – Glances with heart
28 de April de 2020 /
News
/ Equipo Miranza
Miranza joins forces with "Adopta Un Abuelo" to accompany elderly people living alone during the crisis.
In Miranza we have launched the # MiradasConCorazón campaign,by the hand of "Adopta un abuelo" – "Adopt a Grandfather"-, to accompany elderly people living alone, one of the most affected groups by the Covid-19 crisis.
Through this initiative, we will convert the "hearts" published by our followers on social networks into hours of phone support by Miranza´s doctors.
¡Participate by sharing your photo!
To achieve this, we encourage you to share a photo on social networks looking through a "heart" made with your hands, along with the hashtag # MiradasConCorazón. For every five hearts, a member of our medical team will provide phone support to an elderly person, until reaching the goal of 50 hours in total (250 photographs).
Likewise, the campaign plans to help pay for the care of the elderly person, with the challenge of covering the costs of adopting 400 people within the program. For every two shared hearts, one more "grandfather" will enter the project, who may receive the attention of one of the volunteers that the platform has. Therefore, 800 hearts will be necessary to meet the challenge in two weeks. Could you help us achieve this?
Some companies in the ophthalmology sector, such as Zeiss, Johnson & Johnson, Medical Mix, Staar Surgical and Alcon also join the campaign, of which they are sponsors, with the acquisition of "bags of hearts" of different value.
Miranza team, gesture promoter
The action has the germ of # MiranzaConCorazón, an initiative with which the Miranza staff has shared for a few days the hand heart gesture on social networks to encourage their patients and followers.
According to the general director of Miranza, Ramón Berra, "after the success of this initiative that arose spontaneously, we have been developing the new campaign, based on viralizing this gesture with a social objective behind it, to provide a small grain of sand to the most affected by the pandemic situation. Right away we decided to support the older ones, one of the groups that is especially suffering this situation, and to do so through a project,as beautiful as ´´ Adopt a Grandfather ´´.
Goal: connecting generations
The Adopt a Grandfather program has already provided more than 27,000 company hours, thanks to 1,300 participants, since it was launched in 2014. Connecting generations through recurrent accompaniment, it not only aims to make our elders feel accompanied and listened to, but also that young people learn values and experiences during visits, highlighting the figure of grandparents, grandmothers as the great masters.