The international patient at Miranza Clínica Muiños
Multilingual support for the international patient
To ensure the best experience for our international patients at Miranza Clínica Muiños, the ophthalmological care we offer also includes the support of our interpreters, who will remain at your side and support you in your language throughout the process. Do not hesitate to contact us and ask for information on our eye examinations and treatments.
CONTACT:
Anna Sokolovska
[email protected]
We work with all international insurance companies
If you have international health or travel insurance, consult your Miranza clinic and we will make sure your ophthalmological care is covered without you having to pay anything.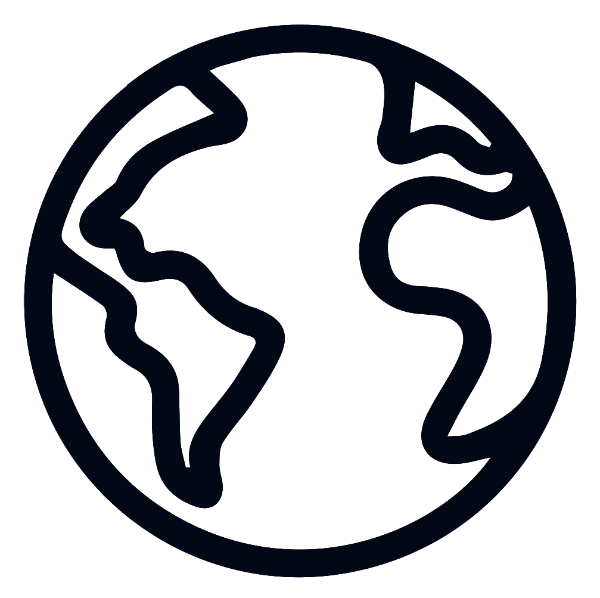 This is how our patients see us
Fran, Miranza Clínica Muiños
Without a doubt the best ophthalmology centre not only in the Canary Islands but nationwide, from the assistance given by the girls at reception, who are as friendly as always, to that of all the professionals at the clinic. Without them I don't think I would have ever seen again. Many thanks.
Lucila, Miranza Clínica Muiños
Unbeatable service and care! They are professionals from head to toes. They look after the finest details. Excellent facilities.
Laura, Miranza Clínica Muiños
They are very professional and the service is fabulous. They treat you really well. I wouldn't hesitate in going back.
Cristi, Miranza Clínica Muiños
Pleasant, professional service. Fast and excellent results in the treatments.
Technology and experience at your service
We offer advice and a wide range of diagnostic tests so that, when you visit the centre, you are provided with precise information on your eye problem and how we can treat it as effectively as possible. We have an advanced surgical area, which includes the latest laser technology and other equipment that enable us to perform the most state-of-the-art surgical techniques for cataracts, refractive surgery, retina, oculoplastics, glaucoma, etc. Each procedure is performed by ophthalmologists who specialise in that part of the eye and its disorders, as well as the signs of ageing or aesthetic defects surrounding the eyes.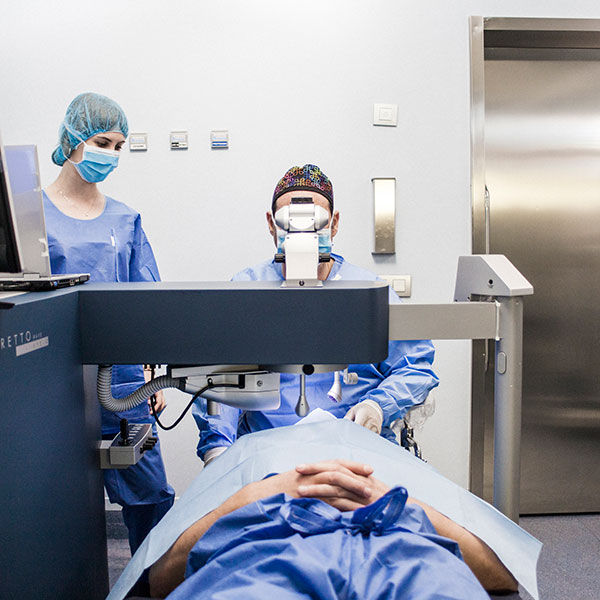 The Canary Islands has had a leading ophthalmology centre for a decade, Miranza Clínica Muiños, where we provide comprehensive eye health care for our national and international patients. We are also a benchmark in improving the aesthetics of the eyes, thanks to treatments such as IPL and CO2 laser, and to oculoplastic surgeons who are highly specialised in treating the delicate periocular zone with full guarantees and safety for the eye.
The medical team of the clinic, with its main centre in Santa Cruz de Tenerife, works as part of a network with the 150-plus specialists forming the Miranza Group, the leading network in Spain in centres of ophthalmology excellence and oculofacial rejuvenation. All the group's centres share high standards of quality and personalised care, looking after every detail of your experience in our consultation rooms and surgeries. This makes us an international benchmark.
The main eye problems we treat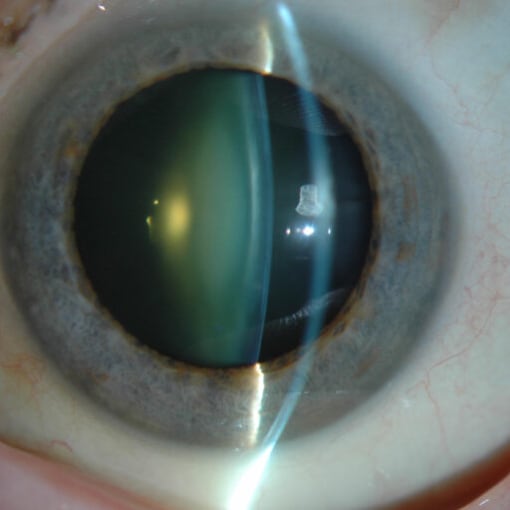 CATARACT
The loss transparency in the eye's lens is often due to age, although there are other causes. The longer surgery is delayed, the more limited vision and every-day life becomes.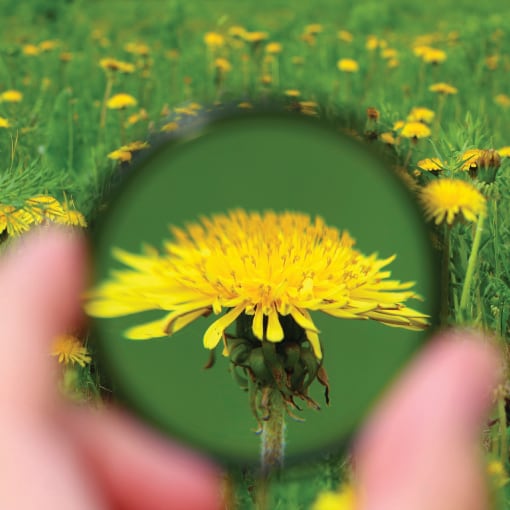 REFRACTIVE DEFECTS
Myopia, hyperopia, astigmatism and presbyopia are due to focusing problems that can be corrected with surgery to depend less on glasses.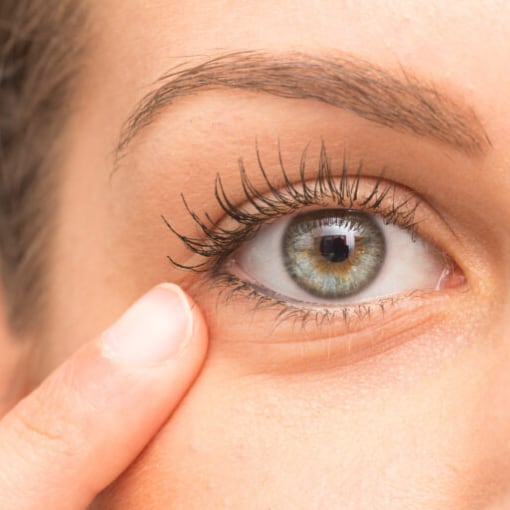 AESTHETIC PROBLEMS
Eyelid "bags" and other problems that make the eyes look old and tired are improved with techniques that not only look after the appearance but also protect eye health.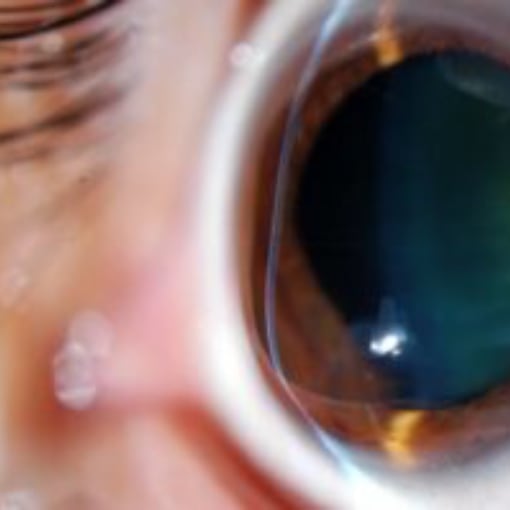 KERATOCONUS
Deformation of the cornea that often appears in youngsters and that, if it progresses to advanced stages, might require corneal transplantation to restore vision.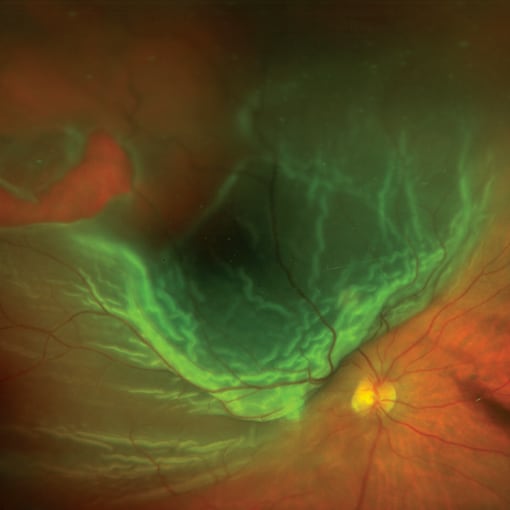 RETINAL DETACHMENT
This can seriously threaten the eyesight and must be operated on urgently by an expert to ensure the best prognosis and reduce the right of the problem repeating itself.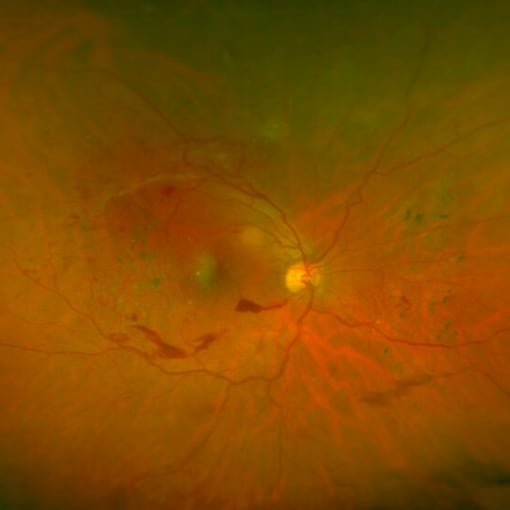 DIABETIC RETINOPATHY
Lesions at the back of the eye due to diabetes that, the longer the evolution or the worse it is controlled, the greater the risk of ocular complications.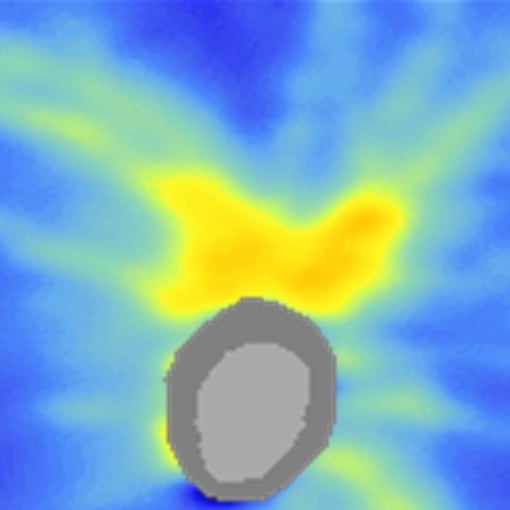 GLAUCOMA
This is the main cause of irreversible blindness, but if the progressive his is the main cause of irreversible blindness, but if the progressive damage to the optic nerve is diagnosed and treated in time, it can be controlled to avoid vision loss.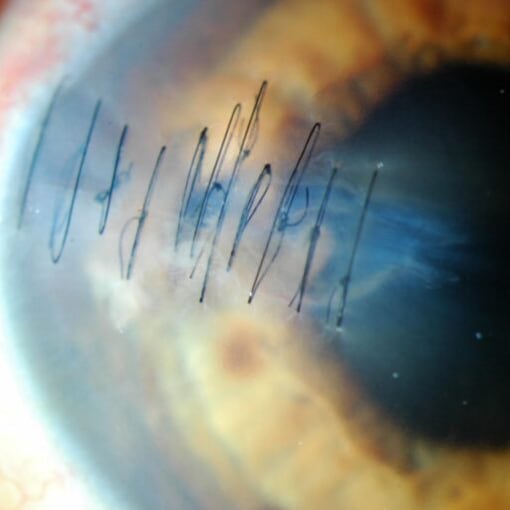 TUMOURS AND TRAUMA
These affect ocular structures and their expert care, which might sometimes require complex surgeries, might play a determining role in saving eyesight.
Highlighted treatments at Miranza Clínica Muiños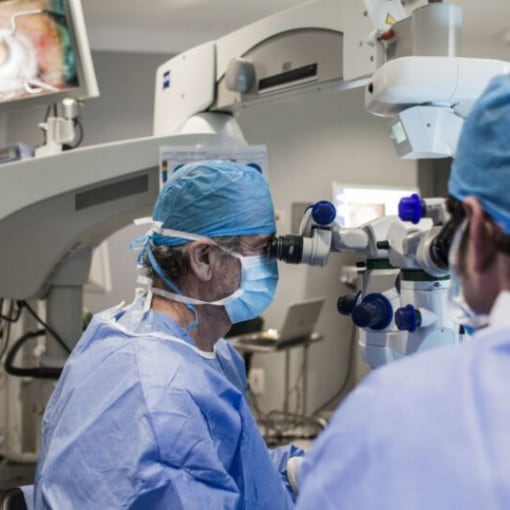 CATARACT SURGERY
Thanks to the latest technology, we offer very safe and effective results to bring back clear vision, reducing or even eliminating the use of glasses after the surgery.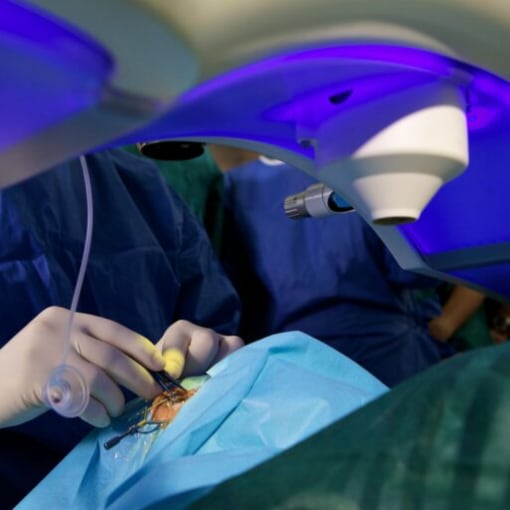 REFRACTIVE SURGERY
Our specialists are leading experts in laser surgery and in intraocular lens implantation. We personalise the technique to ensure the utmost satisfaction in each case.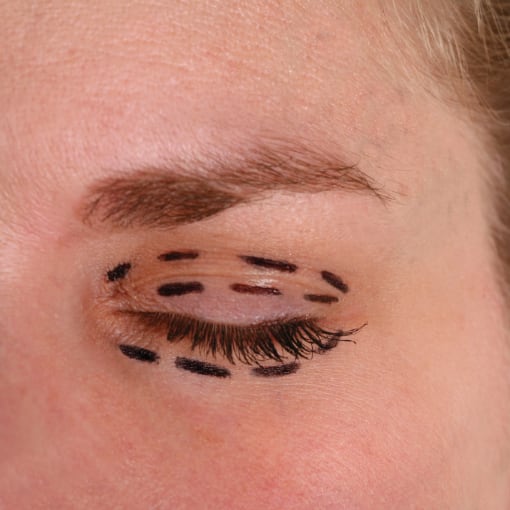 BLEPHAROPLASTY
This is the most popular eyelid aesthetic surgery and one of our specialities in oculoplastics. We apply techniques with no visible marks on the face and with full guarantees for the eye.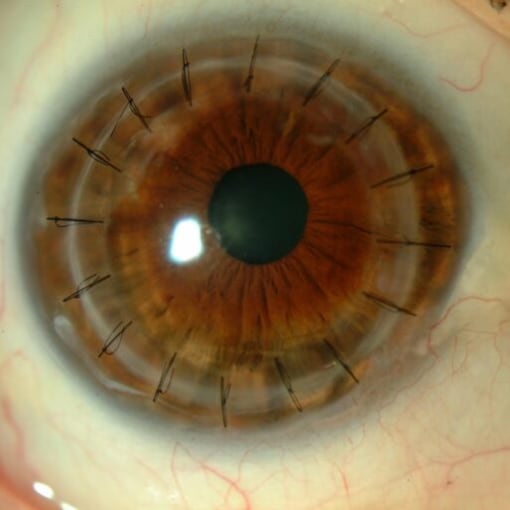 CORNEAL TRANSPLANTATION
We perform selective techniques that are minimally invasive, offer better visual results, speed up recovery times, and reduce the risk of rejection.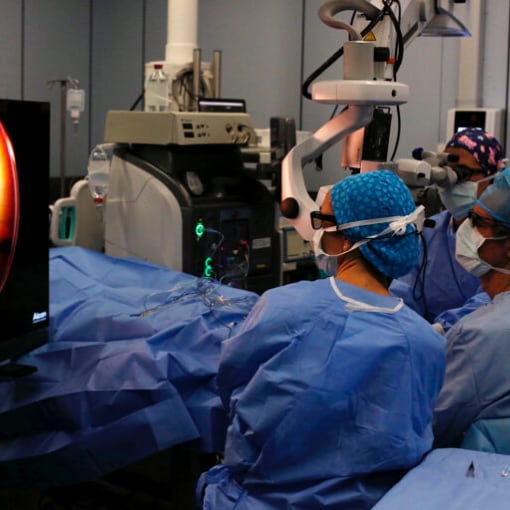 VITRECTOMY
This is the main microsurgery techniques for treating vitreous and retina diseases. Miranza ophthalmologists are leading experts in their introduction and development in Spain.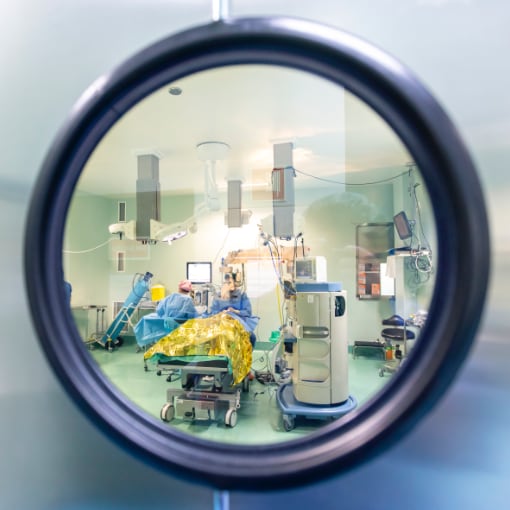 GLAUCOMA SURGERY
We excel in the new MIGS (Minimally Invasive Glaucoma Surgery) techniques and in more complex surgeries, in which we have years of experience.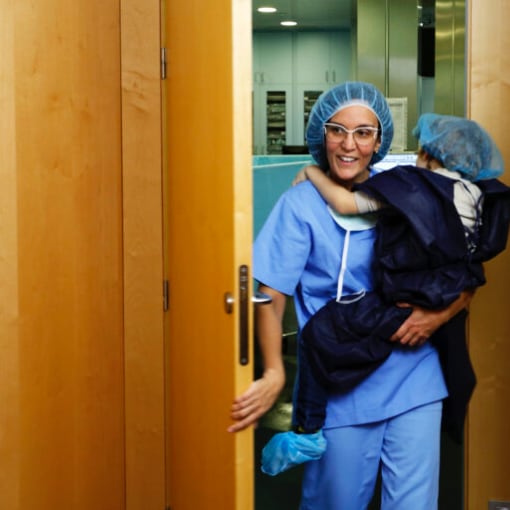 PAEDIATRIC SURGERY
Our expert team at paediatric ophthalmology surgeries solve effectively children's eye problems at an early age to guarantee good visual development.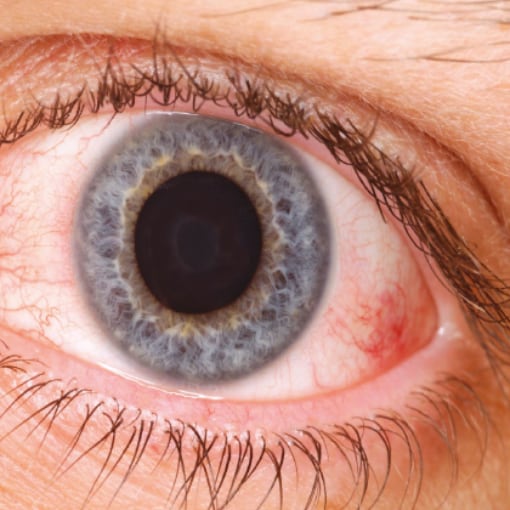 NON-SURGICAL TECHNIQUES
As well as surgeries, we also offer outpatient treatments with innovative techniques for dry eye and ocular aesthetics, lasers for glaucoma, drugs administration in the retina, etc.