Silvia Mercedes March Nadal
Specialist at Miranza Passeig Mallorca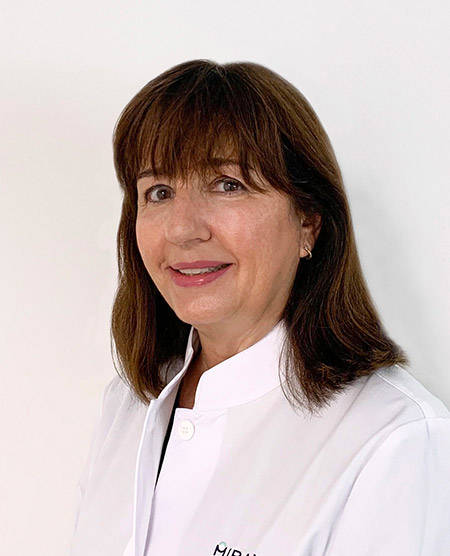 Training
Bachelor of Medicine and Surgery from the Autonomous University of Barcelona on 4 October 1984
Qualification as an Ophthalmology Specialist Physician, obtained on 10 July 2002.
Career
Specialist ophthalmology physician at the Son Espases Hospital (formerly Son Dureta) in Palma de Mallorca from 1989 to the present day.
Ophthalmology Specialist Physician at the Unidad Oftalmológica Balear SL. At the Clínica
PalmaPlanas since 2006, where she continues to work until the present day.
Scientific and Research Activity
Spanish Ophthalmology Society
Medical Academy of Catalonia and the Balearic Islands